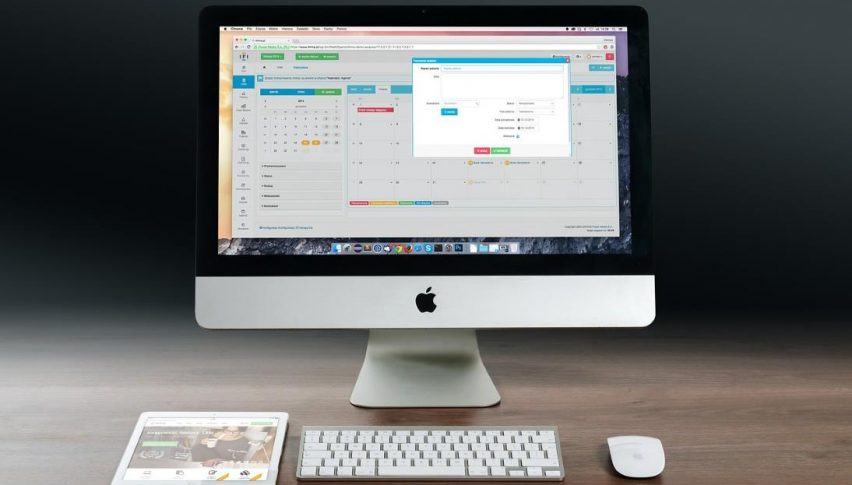 NASDAQ Continues To Outperform DOW, S&P 500
Thursday's action on Wall Street has been muted, with mixed performance across the indices. With a little under half of the American session left, the DJIA DOW (-190), S&P 500 SPX (-6), and NASDAQ (+44) are trading mixed. Thus far, the key financial headlines are COVID-19 reopen dates and another set of dismal unemployment reports.
During the U.S. premarket hours, a collection of jobs and real estate numbers hit the newswires. Here's a look at the highlights:
Event                                                      Actual        Projected      Previous
Initial Jobless Claims (April 10)           5.245M         5.105M           6.615M
Housing Starts Change (March)          -22.3%              NA                -3.4%
Philadelphia FED Survey (April)           -56.6              -30.0               -12.7
There really isn't a whole lot to see here ― all of the reports are skewed due to COVID-19 fallout. Unemployment is up, Housing Starts are down, and manufacturing is in the tank. The good news is that numbers like these are likely temporary. Upon the U.S. economy reopening for business, metrics of this sort will improve dramatically.
By far, the least impacted sector by the coronavirus has been technology. Let's take a look at how the NASDAQ has fared since the mid-March stock market meltdown.
The NASDAQ Is Holding Firm
Since the panic lows of 23 March, the June E-mini NASDAQ has been on a tear north. Currently, values are above the 62% Fibonacci Retracement of the COVID-19 plunge (8576.50) and threatening bullish extension.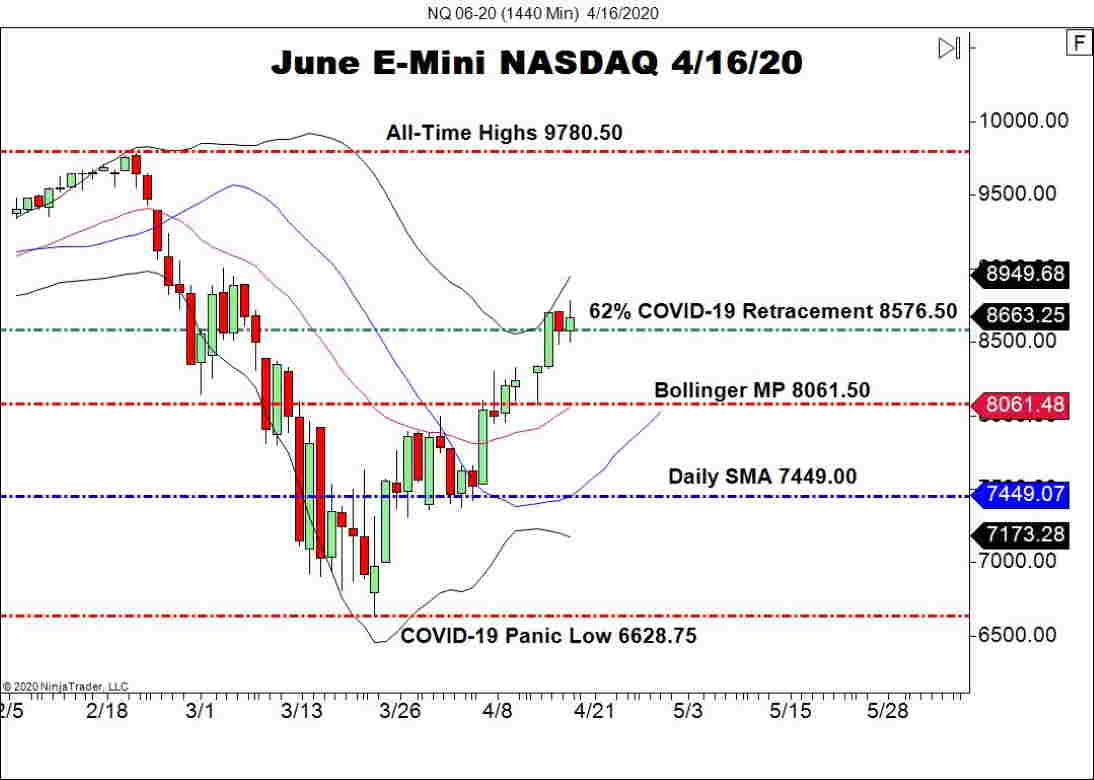 Overview: Strength in the FAANG stocks (Facebook, Apple, Amazon, Netflix, Google) has been a staple of the coronavirus market meltdown. Subsequently, the NASDAQ has paced the recovery in the indices. While it's anyone's guess if a bottom is in for U.S. equities, it certainly appears so for big tech companies and the NASDAQ.