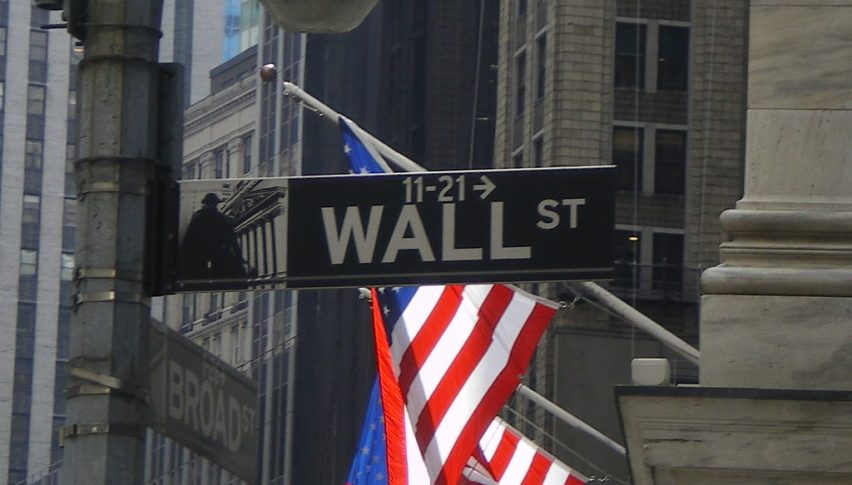 A Disjointed Friday On The Stock And Commodity Markets
"Disjointed" is a good way to describe the early Friday action. U.S. stocks opened trade GAP up, with WTI crude oil exhibiting one of the largest month-to-month spreads ever. Not to be outdone, GOLD has plunged by more than $30.00 per ounce to add to the action. Right now, there is an abundance of uncertainty on how the trading week will end.
At about the halfway point of the Wall Street session, the DJIA DOW (+431), S&P 500 SPX (+49), and NASDAQ (+57) are all in positive territory. On the economic news front, the U.S. calendar is vacant. However, today's optimism toward risk assets is being attributed to a potential COVID-19 treatment and relaunch of the U.S. economy. In a statement from yesterday, President Trump said that 1 May is the target date for a U.S. reopen. While Trump left the decision making up to state governors, there appears to be a light at the end of the lockdown tunnel.
For U.S. stocks, it has been an interesting Friday session. Let's take a look at the S&P 500 and see where the action stands.
A Choppy Friday On Wall Street
Although the U.S. indices are higher, the related futures have filled a significant opening GAP. For the June E-mini S&P 500, prices are back below 2850.00 and trading near session lows.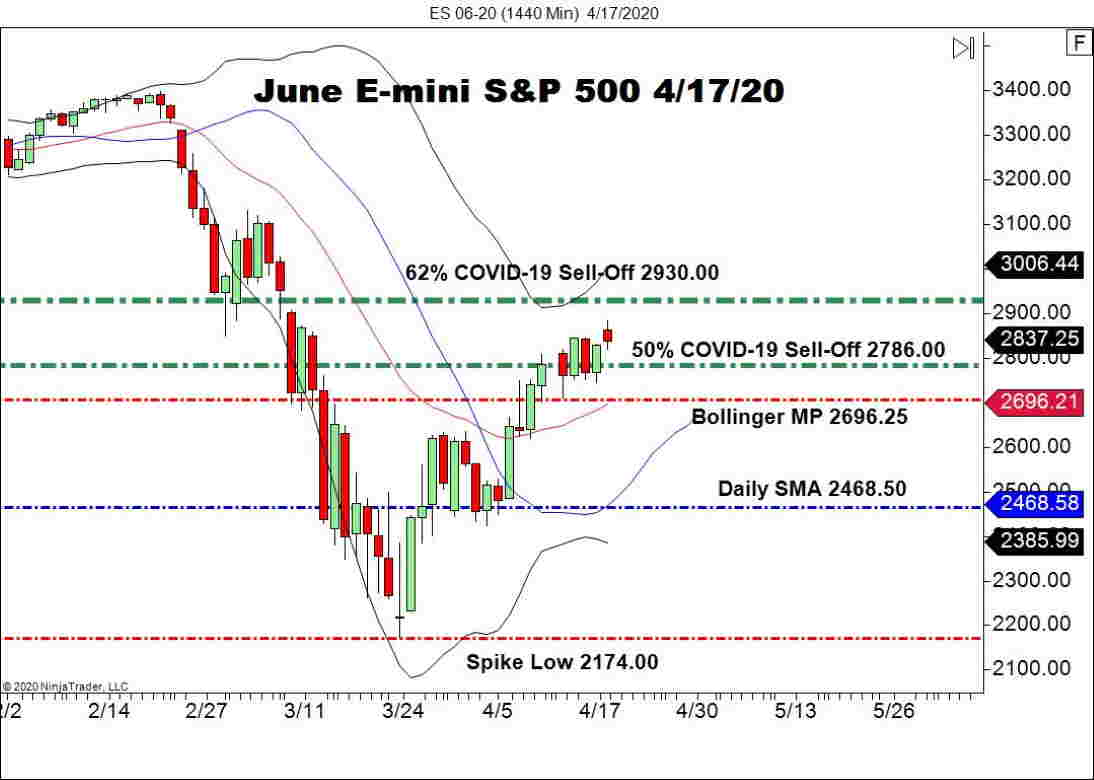 As we roll into next week's trade, there are two levels to watch for the June E-mini S&P 500:
Resistance(1): 62% COVID-19 Sell-Off, 2930.00

Support(1): 50% COVID-19 Sell-Off, 2786.00
Overview: At this point, it looks like the S&P 500 has entered a rotational cycle. This is not uncommon for a big earnings week and has been furthered due to COVID-19 uncertainty. Today's Friday action has shown more of the same as stocks have pared opening gains.
However, don't get too used to the tame trading conditions. While the bearish COVID-19 trend remains technically intact, the short-term trend is definitely bullish. Something has to give and it likely will over the next few weeks.
Safe havens such as Gold and the JPY have been taking advantage of the financial troubles with the ban king system and lower FED rate odds
9 hours ago