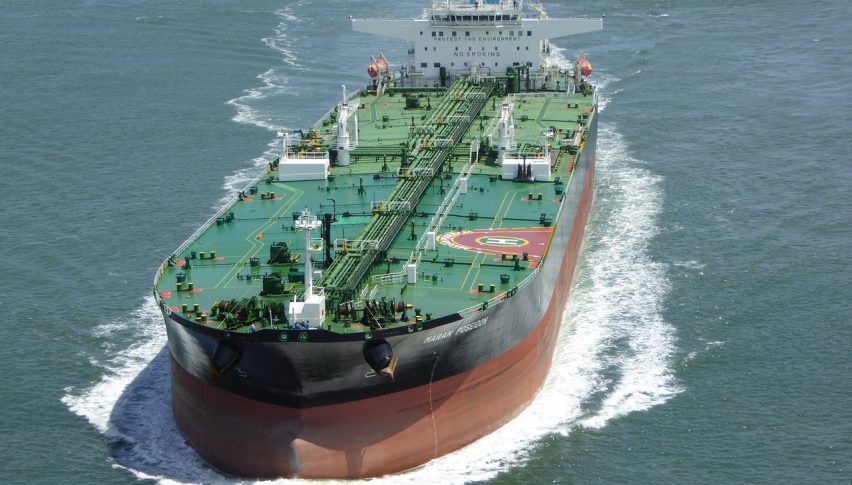 Beware Of The Contango Spread In WTI Crude Oil
As we approach next week's expiration of the May WTI crude oil futures contract, WTI is in contango. Contango occurs when commodity spot prices are lower than futures prices. Currently, WTI crude oil is in a deep state of contango ― futures spreads are huge, as is the premium over spot.
To clarify this point, take a look at today's opening prices from the WTI futures markets:
Product                                        Price
May WTI Futures                        $20.00
June WTI Futures                       $26.42
July WTI Futures                         $29.63
Typically, futures products are subject to backwardation. Backwardation occurs when deferred-month contracts are priced lower than near-month issues. This currently not the case for WTI crude ― the May to June spread is more than $6.00, a truly incredible discrepancy.
If you're trading WTI futures or USOIL, remember that the May contract comes off the board mid-next week. Trading volumes have already rolled over to the June issue at a 3/1 clip. Over the next few sessions, WTI's price action is likely to be chaotic as institutional players bring in the May/June spread.
A Massive Contango Spread For WTI
Below is a last look at May WTI crude oil futures. It has been a hotly traded contract and one that has posted two-decade lows. Now, prices are hanging tough just above $18.00 per barrel.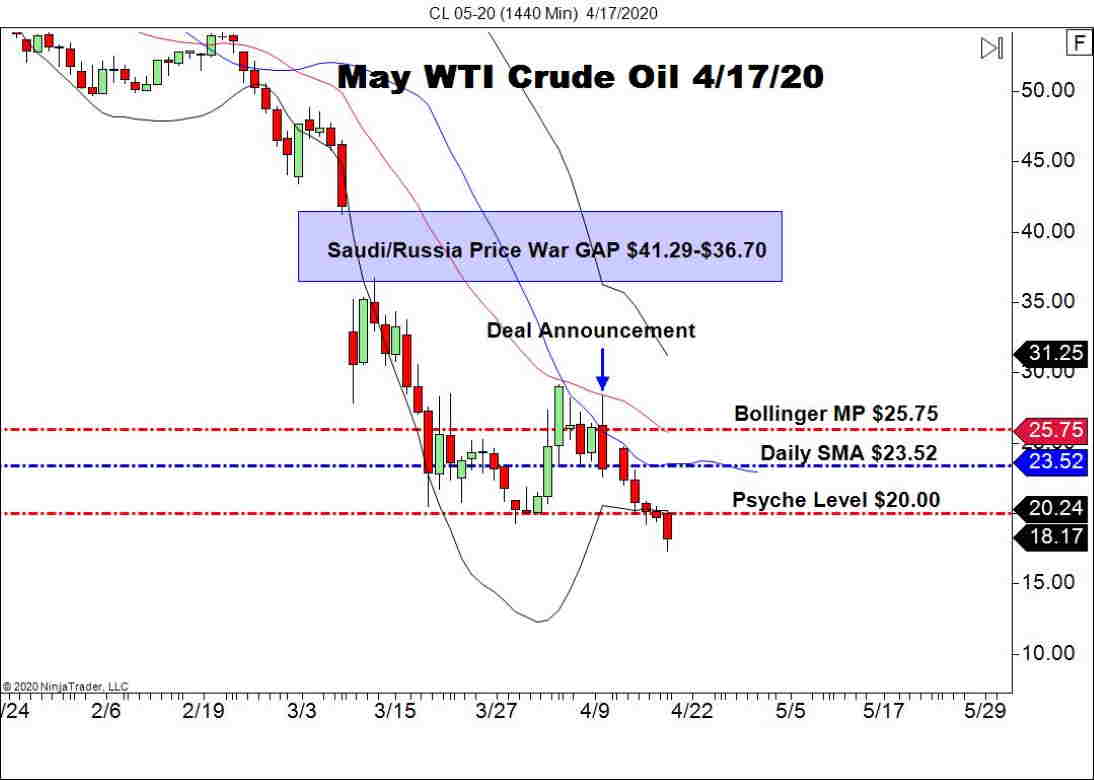 Overview: From a fundamental point of view, crude oil prices are in trouble. Supplies are huge and the future of demand is in question. While we live in a petro-dominated world, it is a mystery how long it will take for oil to find a long-term point of equilibrium. For the time being, it may be best to wait for the May WTI contract to come off the board before diving back into the oil market.
On the news front, the Baker-Hughes Oil Rig Count has come in at 438, down 64 rigs week-over-week. This is an eyebrow-raising figure, but one that has become a new norm amid the oil meltdown. Although WTI contango indicates that relief is on the way, no one really knows when.