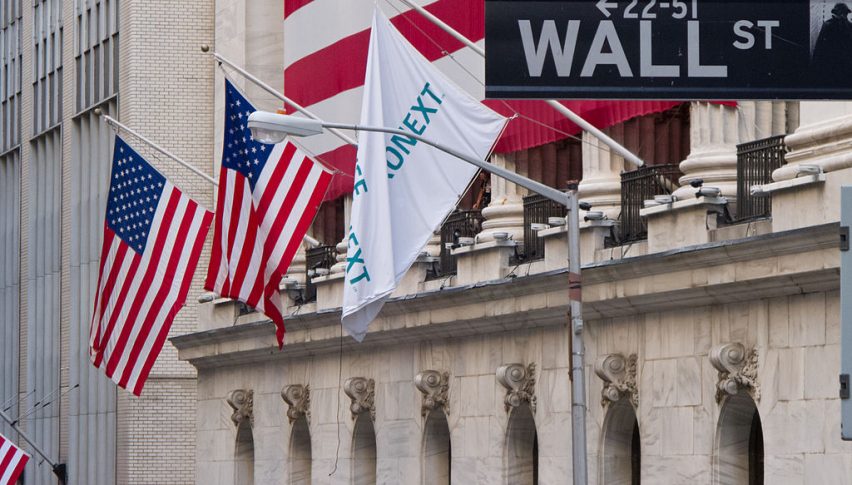 A Sluggish Weekly Open On Wall Street
It's been a sluggish open on Wall Street, with the major U.S. indices struggling to find solid ground. At the halfway point of the trading session, the DJIA DOW (-185), S&P 500 SPX (-10), and NASDAQ (+27) are all in the red. For the time being, it looks like investors are hesitant to take on more risk as the COVID-19 market panic appears to be winding down.
On the economic news front, today has brought more of the same; another set of historically low numbers and more questions than answers. Release of the Chicago FED National Activity Index (March) raised some eyebrows ― the number came in at -4.19, beneath February's figures of 0.06. This dismal report suggests that economic activity is slowing and commerce is contracting.
Given the bearish tone from the Chicago FED, things could be much worse on Wall Street. However, stocks are only down modestly and sentiment is largely neutral.
A Sluggish Weekly Open On Wall Street
The past two sessions have been tight ones for the June E-mini S&P 500. Prices are holding firm around the 2850.00 handle and are in no hurry to go much of anywhere.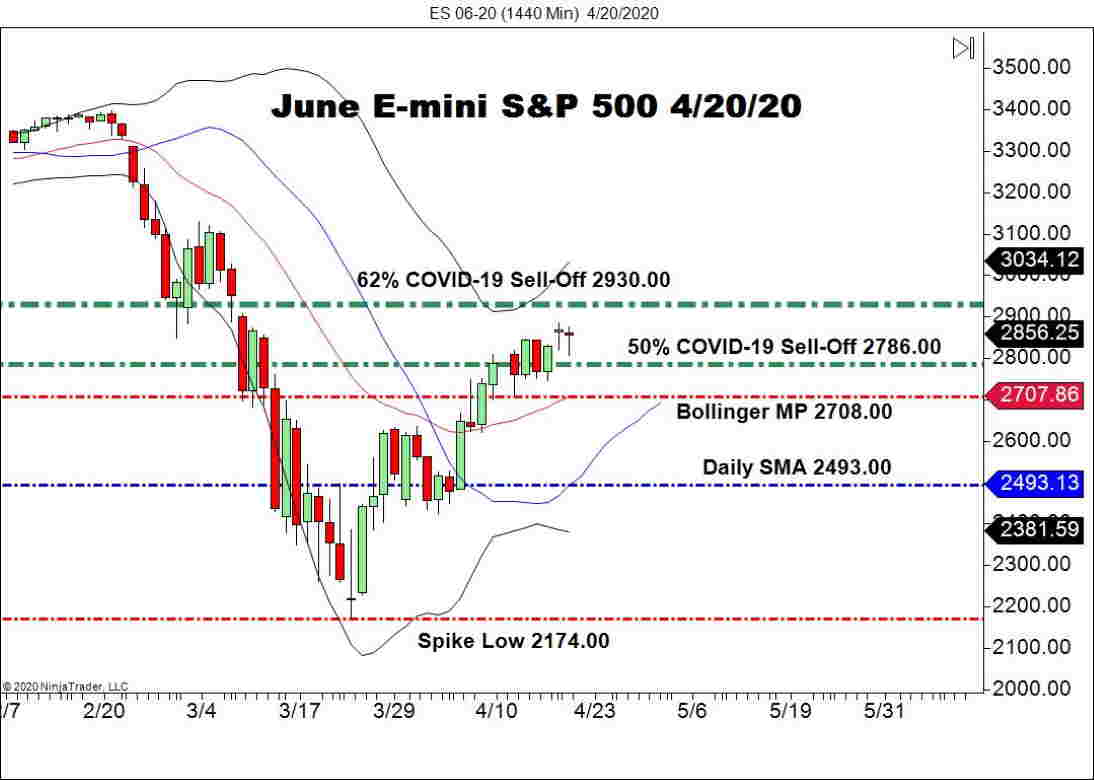 Overview: For the time being, the June E-mini S&Ps are in a holding pattern between the 62% and 50% Fibonacci retracements of the COVID-19 plunge. Unless we see a spike in participation, prices are likely to move sideways within this zone. 
On a side note, the weekly short-term U.S. Treasuries auction has come and gone. Yields of the 3 and 6-Month T-bills have fallen to 0.125% and 0.145%, respectively. At least on the surface, institutional players are going "risk-off" to start the week.
Safe havens such as Gold and the JPY have been taking advantage of the financial troubles with the ban king system and lower FED rate odds
1 week ago