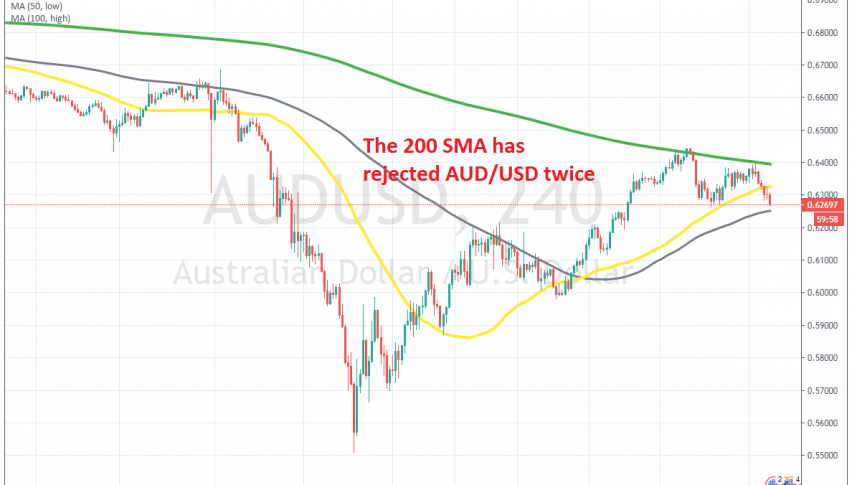 AUD/USD Reversed Down, After Failing Twice at the 100 SMA
AUD/USD has been on a bullish trend since it reversed higher a month ago. This pair has climbed nearly 10 cents during this period, but it still falls short of the 12 cent decline that we saw in the first half of March, as coronavirus broke out in Europe and the risk assets turned massively bearish.
That was partly due to some increased demand for the USD, as a global reserve currency. But, the demand for the USD declined after the $2 trillion bill from the US to help the economy in these tough times. As a result, AUD/USD has climbed nearly 10 cents higher.
But, seems like buyers are not having enough strength to push above the 200 smooth MA (green) on the H4 time-frame. We saw the 100 simple MA (grey) provide resistance at the beginning of this month, pushing it lower. But, NZD/USD moved avbove it eventually.
Now the 200 smooth MA has turned into resistance, rejecting the price twice and AUD/USD is turning lower. Could this be the end of the upside for this pair? It could well be, but sellers will have to push below the 100 simple MA for the downside to pick up some momentum.