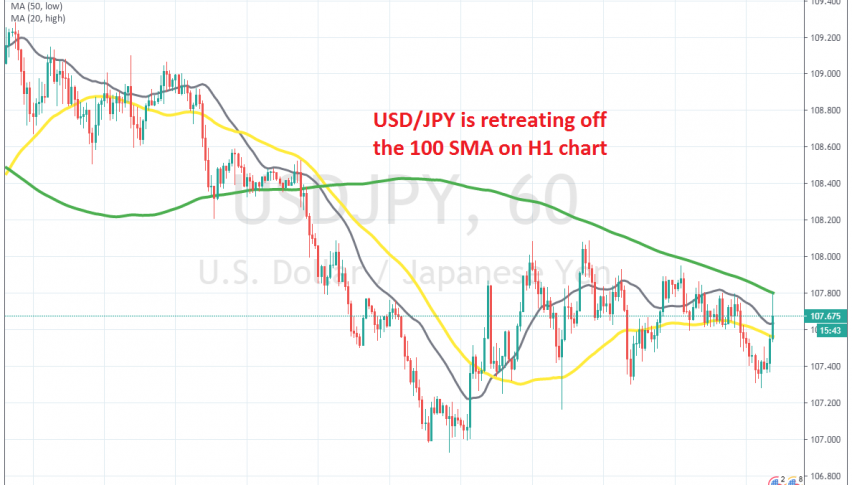 Shorting the Pullback in USD/JPY at the 200 SMA
USD/JPY has been going through a rough ride in the the last couple of months. It first declined around 11 cents, falling from 112 to 101 during late February/early March as markets run for safety into safe havens. But, Markets turned away from the JPY during most of March for some reason, and this pair surged more than 10 cents higher.
Gold on the other han was still climbing higher and it remains bullish, while the JPY declined as coronavirus spread in Europe and North America. But, we have seen a consolidation in the last few weeks in a 200 pip range, even though picture in the H1 chart above shows this pair as if in a downtrend.
In the last several days though, USD/JPY has retraced higher off the lows, but it seems like buyers are scared of the 100 SMA in this pair. They have pulled back down as this moving average has approached, while today they just kissed it and let go once again. We decided to go short just below the 100 SMA. so now we are waiting for the reversal down.