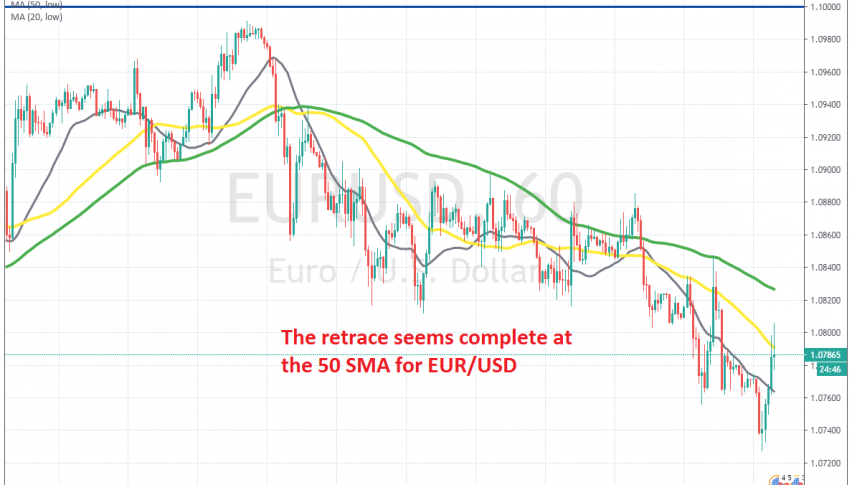 Shorting the Pullback in EUR/USD at the 50 SMA
EUR/USD has been bearish for a long time, but we saw a rally late in February and during the beginning of March. But, the rally ended at 1.15 and reversed down. The decline was quite as quick, but it was larger, bringing this pair down to 1.0640 until late March.
In the last week of March, this forex pair climbed higher again, but the climb this time ended at 1.1140s. This means that the pressure remains to the downside, since highs keep getting lower and sellers are also making new lows each time, so we have been trying to sell pullbacks.
Since then, the trend has been bearish and today we decided to take a shot at the downside on this pair. Yesterday, EUR/USD fell to 1.0720s, but it has been retracing higher during the European session today. Although, buyers seem to be having trouble at the 50 SMA (yellow) on the H1 chart now so we decided to go short there, since the pullback also seems complete.