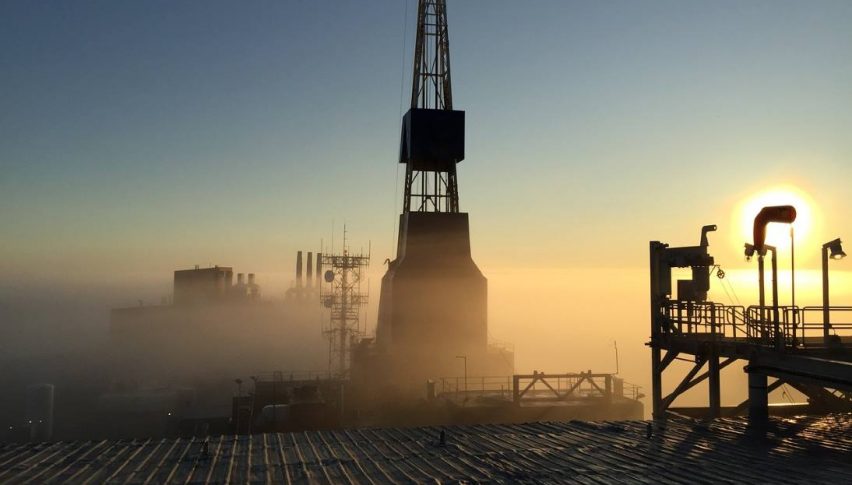 A Whipsaw Session For U.S. Stocks, WTI Crude Oil
One day ahead of the FOMC Announcements for April, stocks, and WTI crude oil have experienced whipsaw action. At the halfway point of the U.S. session, the DJIA DOW (+9), S&P 500 SPX (-4), and NASDAQ (-78) are all near flat. Early strength has given way to weakness, as WTI crude is nearly $1.00 from intraday highs.
On the economic news front, there have been a few peripheral metrics released today. Here is a quick look at the highlights:
Event                                                                                        Actual                Projected       Previous
Redbook Index (MoM, April 24)                                            -11.8%                    NA                 -10.6%
S&P/Case-Shiller Home Prices Indices (YoY, Feb)               3.5%                      3.3%                 3.1%
Richmond FED Manufacturing Index (April)                        -53                           -6                       2
The COVID-19 pandemic has turned traditional ways of measuring economic performance on their heads. This morning's Richmond FED Manufacturing Index (April) is a prime example of this phenomenon. The figure came in at -53, an all-time low, and record month-over-month decline. 
So, what does a crashing Richmond FED Index mean? In the COVID-19 era, not much. It's obvious that consumption, employment, and manufacturing have all been destroyed by the lockdowns ― another negative report is simply redundant. At this point, the only real question is how fast will commerce and industry return to relative norms.
Let's take a look at where the DOW stands going into tomorrow's FED meeting.
U.S. Stocks Pivot South From Intraday Highs
The past five weeks have brought strength to June E-mini DOW futures. Values have bounced more than 50% from March's panic lows and are in a daily bullish position.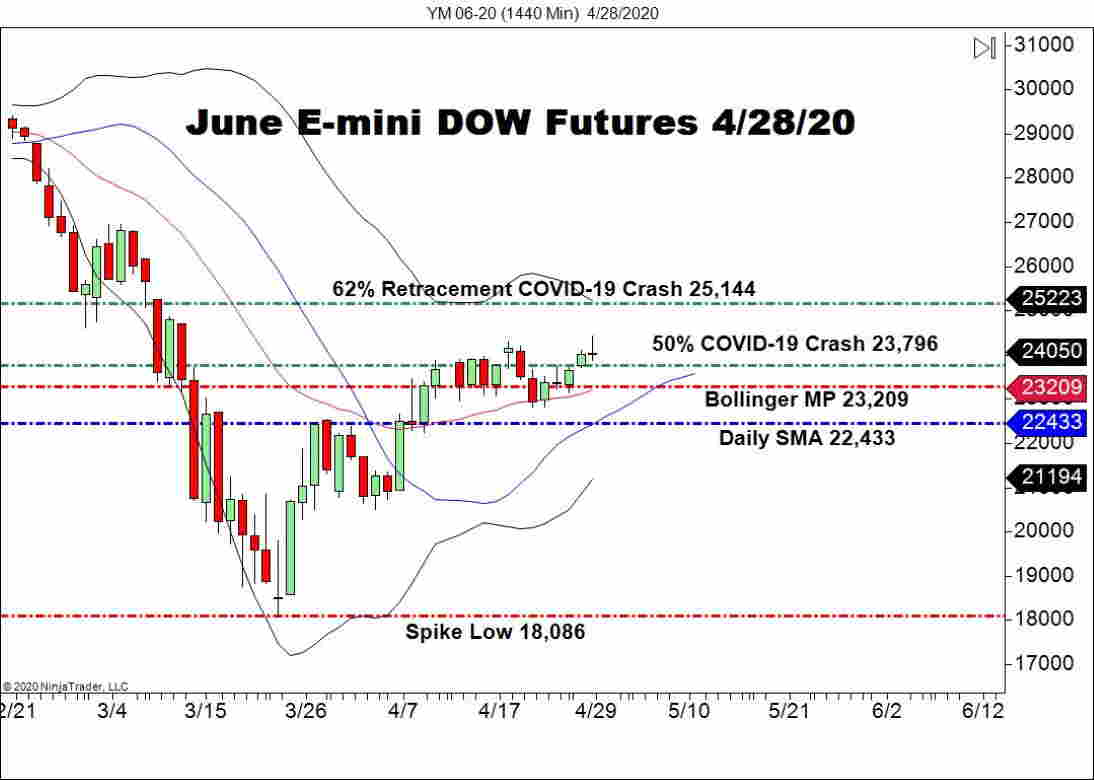 Moving forward, there are two key levels worth watching in the E-mini DOW:
Resistance(1): 62% Retracement of COVID-19 Crash, 25,144

Support(1): 50% COVID-19 Crash, 23,796
Bottom Line: As we roll into the late Wall Street session, it looks like the U.S. stock indices are correlated strongly with WTI crude oil. If we witness some late-day weakness in WTI, a long trade in the June E-mini DOW trend may set up.
Until the closing bell, I will have buy orders in the queue from 23,809. With an initial stop loss at 23,749, this trade produces 50 ticks on a sub-1:1 risk vs reward management plan.