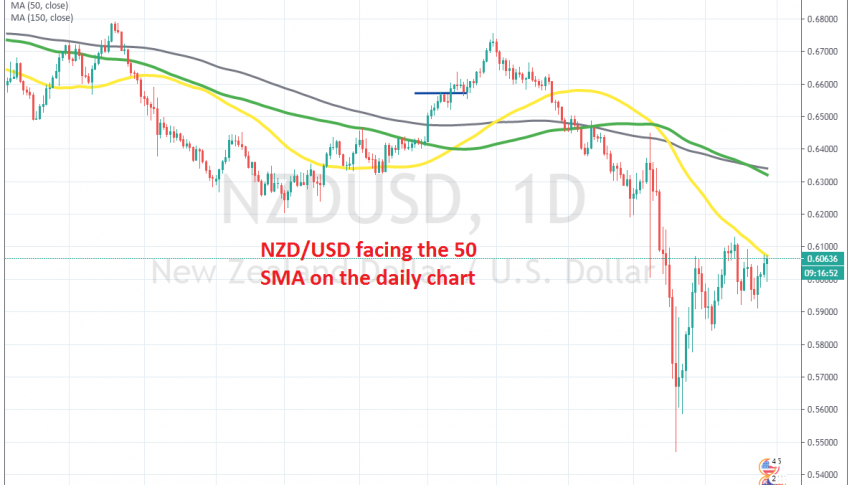 Decisive Time for NZD/USD
NZD/USD crashed lower in March as coronavirus spread in Europe and the sentiment turned massively negative. The USD surged as traders turned into the USD as a global reserve currency and this pair lost around 10 cents in about 10 days.
NZD/USD fell below 0.55 but then came back to life as the USD turned bearish. Commodity Dollars have turned bullish since then, more than any other currency. Commodity Dollars are benefiting, since China has left the coronavirus pandemic behind and the economy has rebounded.
So, NZD/USD has climbed higher and claimed back around 7 cents. But, it stopped the climb below the 50 SMA and this pair pulled back lower by the middle of this month. Although, buyers returned in the last few days and now NZD/USD is failing at the 50 SMA again on the daily chart. This is a decisive time for NZD/USD. If buyers push above the 50 SMA, then NZD/USD will continue higher, at least to 0.62.