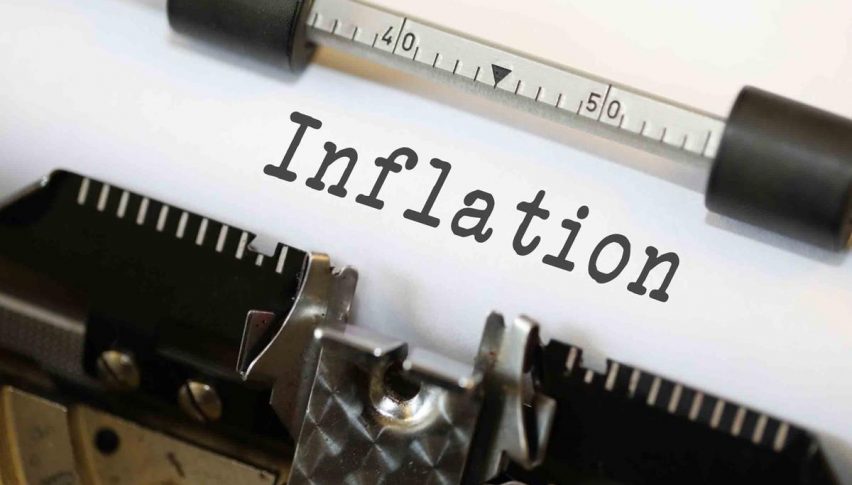 Australian Inflation Beats Expectations, Comes Within RBA's Target in Q1 2020
Posted Wednesday, April 29, 2020 by
Arslan Butt
• 1 min read
The inflation rate in Australia surged to the highest levels in over five years during Q1 2020, but the pick-up is expected to be temporary as the coronavirus pandemic effect becomes more pronounced in the second quarter. Australian CPI climbed 0.3% higher QoQ in Q1 2020, helping annual inflation rise to 2.2% from the previous level of 1.8%.
The rise exceeded economists' expectations for a reading of 2% and was the strongest reading seen since Q3 2014. It was also the first time in nearly two years that inflation rose to come within RBA's target range of 2-3%.
Rising costs for food, drugs, education and tobacco also helped a measure of underlying inflation rise by 0.5% QoQ and by 1.8% YoY in the first quarter of the year. However, the crash in crude oil prices during March due to the coronavirus pandemic and the resultant lockdowns is expected to bring inflation levels down in the present quarter.
Economists expect a deflation in Q2 2020 as a result of the steep decline in domestic consumption as a result of the shutdowns even as crude oil prices continue to weaken in the wake of the crisis. This would have a ripple effect on the Australian economy, weighing on companies' profits, employee wages as well as consumer spending.