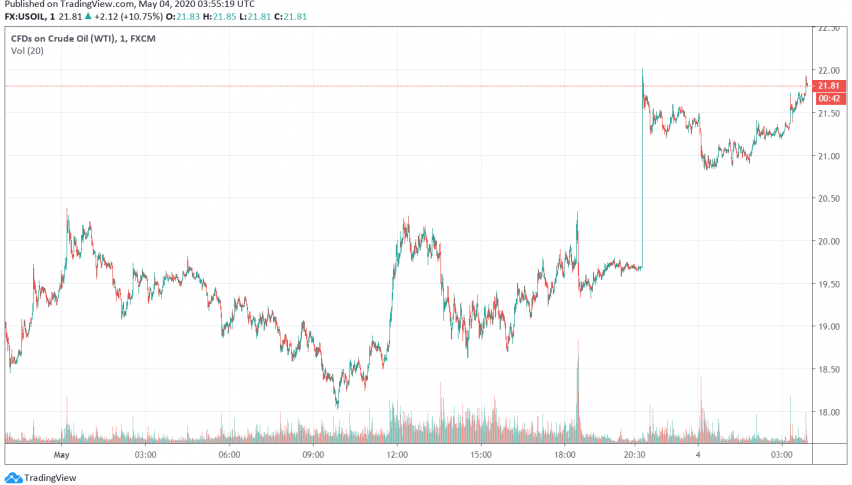 WTI Crude Oil Prices Cautious as Trump Threatens Tariffs on China, Again
WTI crude oil prices are starting the brand new week and month on a cautious note, trading weaker over continued worries about a supply glut even as renewed US-China trade tensions appear to be brewing. At the time of writing, WTI crude oil is trading at around $21.81 per barrel.
Over the past week, WTI crude oil had gained around 17%, buoyed by rising hopes for resumption of economic activity across some countries even as OPEC+ increased their production cuts starting from May. In addition, leading US oil producers Exxon Mobil Corp and Chevron Corp confirmed their commitment to cut oil production by 400k bpd in the present quarter.
However, the slightly positive sentiment in oil markets received a jolt after US President Donald Trump threatened China with a fresh round of tariffs, alleging that China hid the severity of the coronavirus pandemic from the world. After the initial optimism surrounding the signing of the phase one trade deal, these latest statements point to rekindling of trade tensions between the world's largest economies, which could once again pressure oil prices and markets all over again.