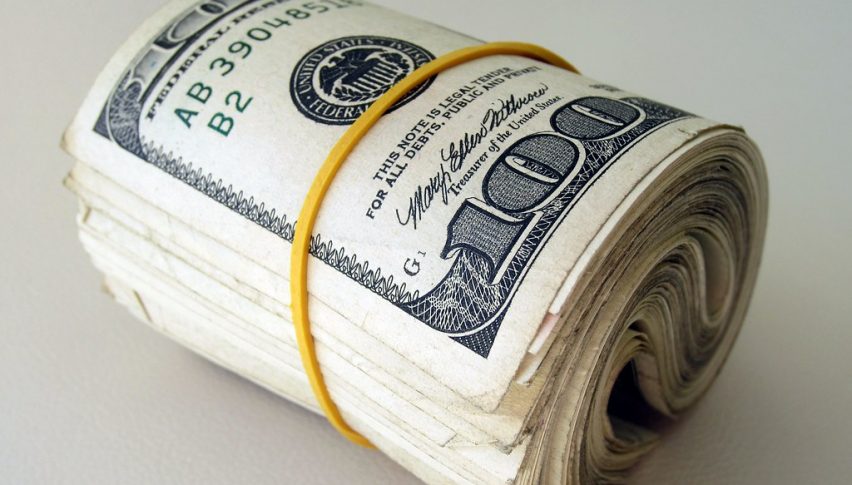 Weekly Outlook, May 11-15: Top 5 Economic Events to Watch This Week
Posted Monday, May 11, 2020 by
Arslan Butt
• 2 min read
Good morning, traders.
US President Trump announced that in order to support US farmers, the government would buy $3 billion worth of farm goods and meat from them. Due to lockdown amid COVID-19 pandemic, the supply chains across the country were blocked and hence caused the US farmers to destroy the excessive products which they could not store. Therefore, the US government took a step to support farmers and ordered to buy farm goods & meat.
Furthermore, Donald Trump has said that the coronavirus will go away without vaccines, just like many other viruses. He spared the specifics but said that viruses do not live forever, and they die too like everything, so he was hopeful that COVID-19 would go away after a period of time.
This week, all eyes will remain on the US Inflation, Jobless Claims, and Retail sales, along with the British GDP figures. Let's take a more in-depth look.
Top Five Economic Events to Watch This Week
1 – US Inflation: Tuesday, 12:30.
The CPI figure shows a change in the price of goods and services purchased by consumers. The figures for April will anticipate showing that inflation persists at low levels. The headline reading is anticipated at -0.7%, while the core monthly estimate stands at -0.2%.
2 – British GDP: Wednesday, 4:30 GMT
The quarterly GDP version for Q4 in 2019 decreased to 0.0%, down from 0.3% in the preceding quarter. Analysts have forecast a decrease of 2.5% in Q1 of 2020.
Monthly GDP confirmed that the economy declined by 0.1% in February, and the estimation for March reaches a tremendous -7.9%, as COVID-19 is expected to have caused a massive blow to the British economy.
3 – US Unemployment Claims: Thursday, 12:30 GMT
The Department of Labor is due to report the number of individuals who filed for unemployment insurance for the first time during the past week. Jobless claims are operating at over 30 million, as the US labor sector is in chaos. The indicator has been gradually decreasing, but last week's reading of 3.1 million was brutal.
4 – Australian Jobs Report: Thursday, 1:30 GMT
The Australian Bureau of Statistics will report a change in the number of employed people during the previous month. Economists are supporting destructive job figures for April, as the lockdown has rendered millions of workers incapable of working. The economy is forecast to drop a huge 550 thousand jobs, while the unemployment rate, which appeared at 5.2% in March, is anticipated to rise to 8.3%.
5 – US Retail Sales: Friday, 12:30 GMT
The Census Bureau is due to report a change in the total value of sales at the retail level. The consumption accounts for 70% of the US economy. In March, headline sales decreased by 8.7%, and the number of core sales declined by 4.5%. April is anticipated to be a bust, with headlines sales anticipated to fall by 11.0% while core sales are forecast to accelerate by 8.0%.
That's all for now, but stay tuned to our economic calendar for live market updates and forex trading signals.
Good luck!