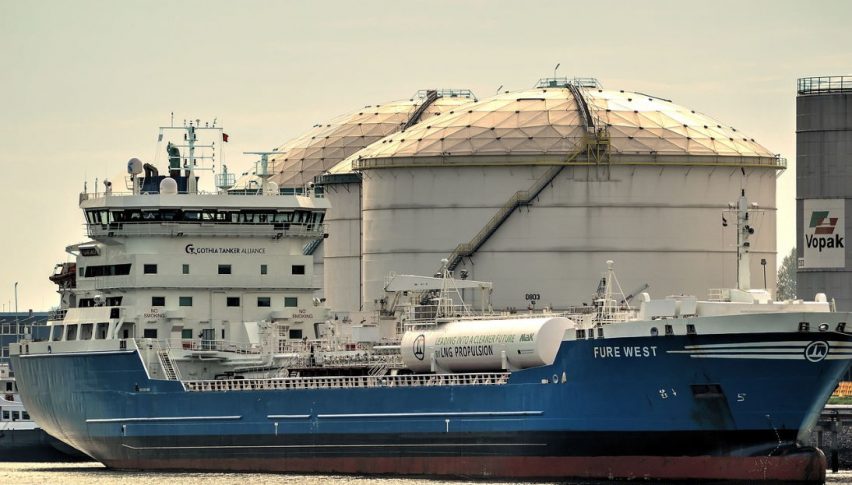 July WTI Crude Rallies, Cracks $30.00 Barrier
July WTI crude oil futures are alive and well, rallying above the $30.00 handle. Bids have hit the market in mass, with energy bulls snatching up barrels of crude at every turn. It's hard to believe that under a month ago oil was essentially worthless. Now, the global economy is reopening and many of the demand side questions are being answered.
July WTI Crude Oil Is Back Above $30.00
In a Live Market Update from Friday, I broke down the state of North American shale. The prognosis isn't good, as many producers are likely to go bankrupt in the coming months. However, July WTI crude futures are showing signs of life. Prices are back above $30.00 and appear ready to fill in the GAP area of $41.88-$37.33.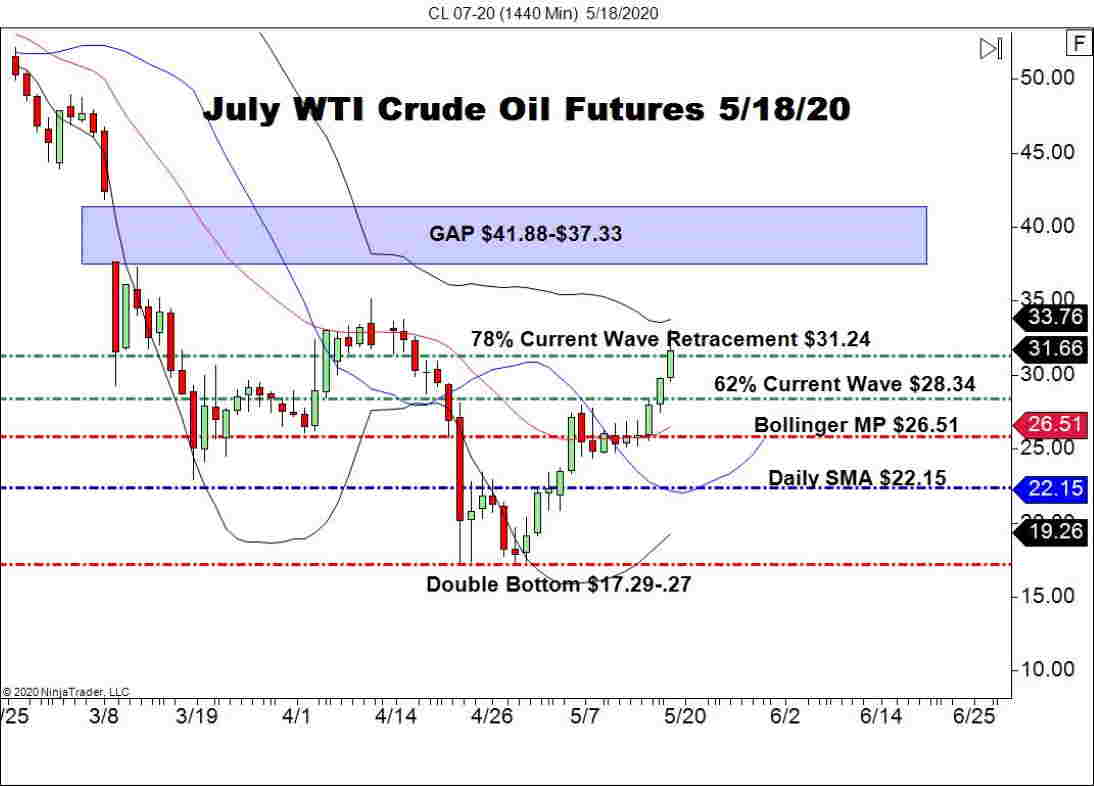 Moving forward, it appears that the 78% Fibonacci Retracement is the key level in this market. If it gives way, be on the watch for a quick fill to the GAP area. Here are the technical levels to be aware of as the week moves on:
Resistance(1): 78% Fibonacci Retracement, $31.24

Key Area: GAP, $37.33-$41.88
Overview: Right now, it's all about optimism toward the reopening of the global economy. WTI crude oil's price reflects this sentiment and is on the march toward the GAP area. Should we see more positive news from the COVID-19 front, be on the lookout for July WTI crude oil to test the GAP area by the end of May.