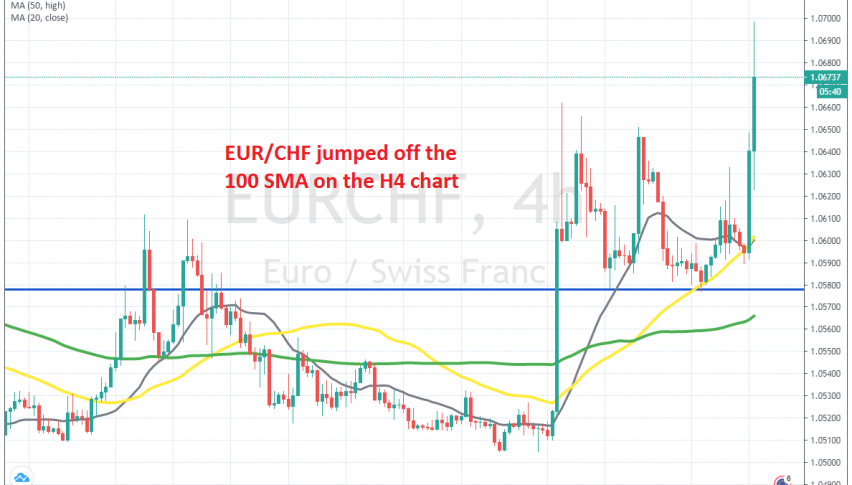 EUR/CHF Finally Makes the Jump We Were Waiting For
On Monday we decided to go long on EUR/CHF . This pair has been on a bearish trend for a long time. But on Monday last week, we saw a jump higher, after some European leaders suggested a coronavirus recovery fund from the EU, which sent this pair around 150 pips higher.
Although, part of that move was also due to the Swiss National Bank intervening in the markets, buying the Euro with CHF, in order to weaken the Swiss Franc. As a result, this pair broke above the 50 SMA (yellow) on the H4 chart, which had been providing resistance for a long time.
But this pair found resistance at the 100 SMA (green) on the daily chart and the price retraced back down form there. Although, the 50 SMA turned into support on the daily chart. In the last few days, we saw the same moving average turn into support on the H4 chart for EUR/CHF.
So, we decided to go long on Monday and today this pair surged more than 100 pips higher, after the European Commission proposed €750 billion in virus recovery fund to aid member states. So, we booked profit on this trade, and now we're off looking for other trades.
Today the situation has reversed completely as Credit Suisse is showing difficulties, which has hurt risk sentiment
5 days ago