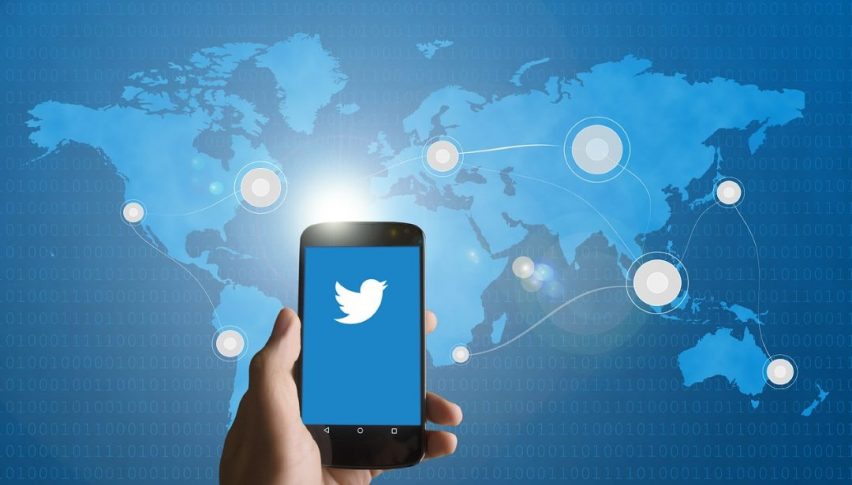 Markets Choppy As Trump Threatens Twitter
Over the course of the COVID-19 pandemic, the NASDAQ has been the lead horse for U.S. equities. That has not been the case today as President Trump has threatened to shut down Twitter for violating free speech protocols. Here's what Trump had to say, via Twitter (naturally):
"Republicans feel that Social Media Platforms totally silence conservatives voices. We will strongly regulate, or close them down, before we can ever allow this to happen."
Apparently, the markets are taking Trump at his word. Tech stocks are getting slammed, with the NASDAQ (-53) off at the halfway point of the session. Twitter stock (TWTR) is also losing big, down more than 3%. The price action for techs has been contrary to sentiment, as the DJIA DOW (+260) and S&P 500 SPX (+10) are in the green.
Twitter And Tech Fumble, USD Rallies Vs The Yen
The action in safe-havens has been muted today amid the choppy equities market performance. Gold is trading near flat as the USD/CHF and USD/JPY are both up moderately. At this point, it looks like traders are in a relative holding pattern ahead of Thursday's jobs, consumption, and GDP reports.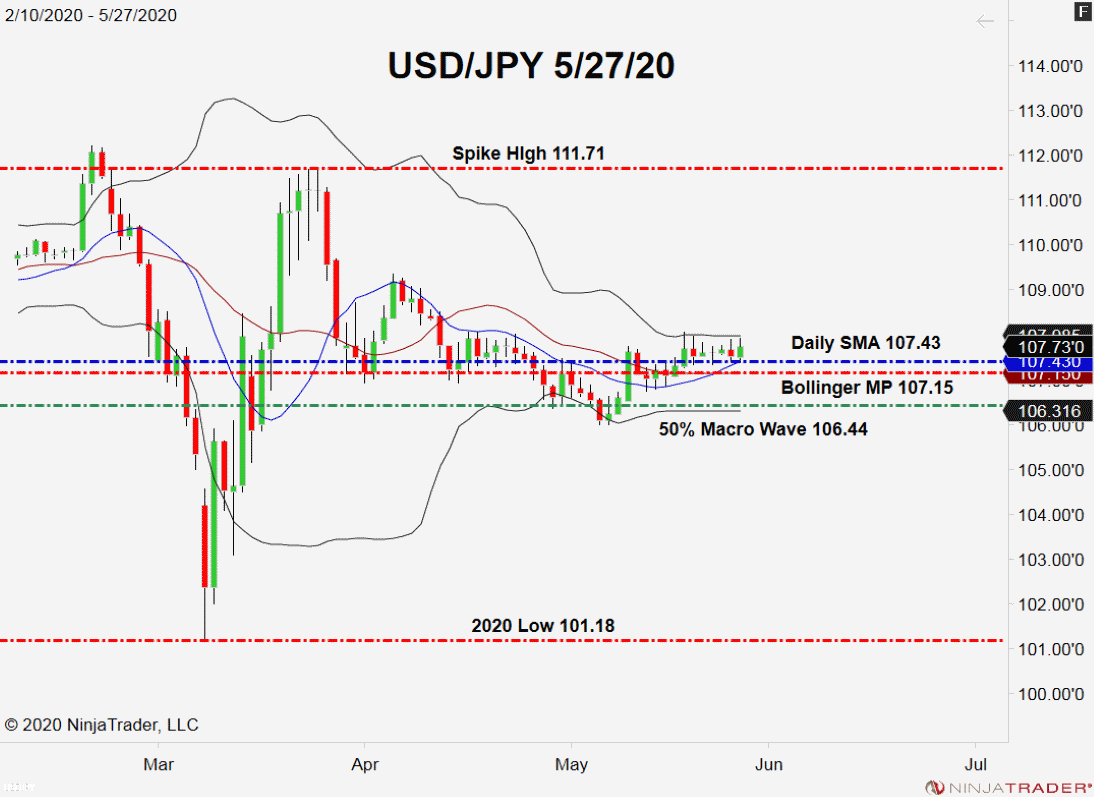 Here are two key support levels to watch for the USD/JPY:
Support(1): Daily SMA, 107.43

Support(2): Bollinger MP, 107.15
Overview: For the past six sessions, the USD/JPY has been in a relative holding pattern. Rates are near the 107.50 handle and appear to be in no hurry to go much of anywhere. However, as long as prices hold above the Daily SMA and Bollinger MP, a bullish bias remains warranted.
This morning's news on the Twitter front is indicative of what we are likely to see throughout the rest of 2020. Dramatic political posturing is going to become more frequent, with both Republicans and Democrats vying for control of the White House and Senate. While the COVID-19 pandemic is the lead financial story of the year, politics is poised to take center stage as the summer wears on.
Safe havens such as Gold and the JPY have been taking advantage of the financial troubles with the ban king system and lower FED rate odds
2 hours ago
Today the situation has reversed completely as Credit Suisse is showing difficulties, which has hurt risk sentiment
5 days ago