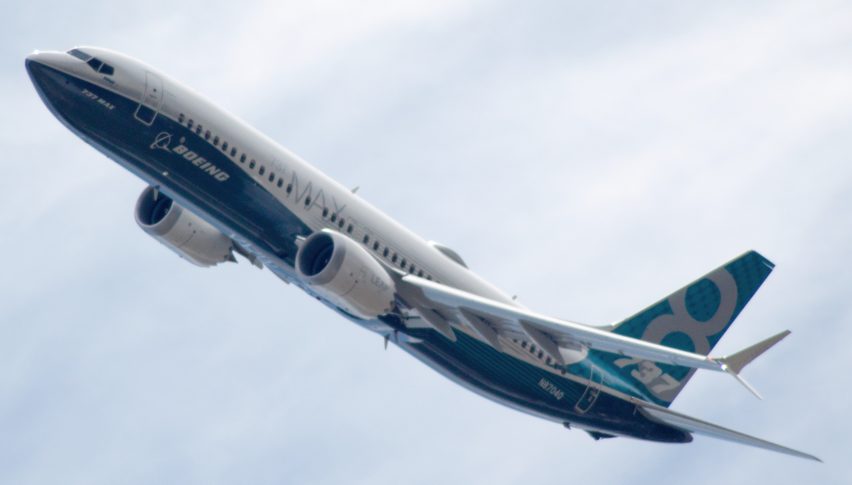 Boeing (BA) Leads DJIA Above 26,000
Despite the nationwide protests and civil unrest, U.S. stocks are holding in an intermediate-term bullish position. Just over the halfway point of the Wall Street session, the DJIA DOW (-79), S&P 500 SPX (-15), and NASDAQ (-62) are all modestly negative. The airline and aerospace sectors are showing well, led by a 6% rally in Boeing (BA) stock.
Another Thursday, another set of terrible American jobs numbers. However, the damage is receding, especially with respect to the Challenger Job Cuts (May) report. The figure came in at approximately 397K, well beneath April's number of 671K. This is a big improvement and suggests that the private sector is going back to work.
On the other hand, Initial Jobless Claims (May 29) came in at 1.877M, above projections of 1.8M. In addition, Continuing Jobless Claims (May 22) rose to 21.487M, about 1.437M north of projections.
Since the COVID-19 dip of March, Boeing has posted robust gains. Rallying from a low of $89.00, BA stock now sits north of $182.50. Given its weighted status, BA is one of the primary reasons the DOW has eclipsed the 26,250 level. In addition to Boeing's prowess, Delta (DAL), American Airlines (AAL), and United Airlines (UAL) are all up big on the session.
Boeing, Airlines Show Signs Of Recovery
Perhaps no sector has been harder hit by COVID-19 than the air travel industry. However, if Boeing's stock performance is any indication, we may be on the verge of a broad-based recovery.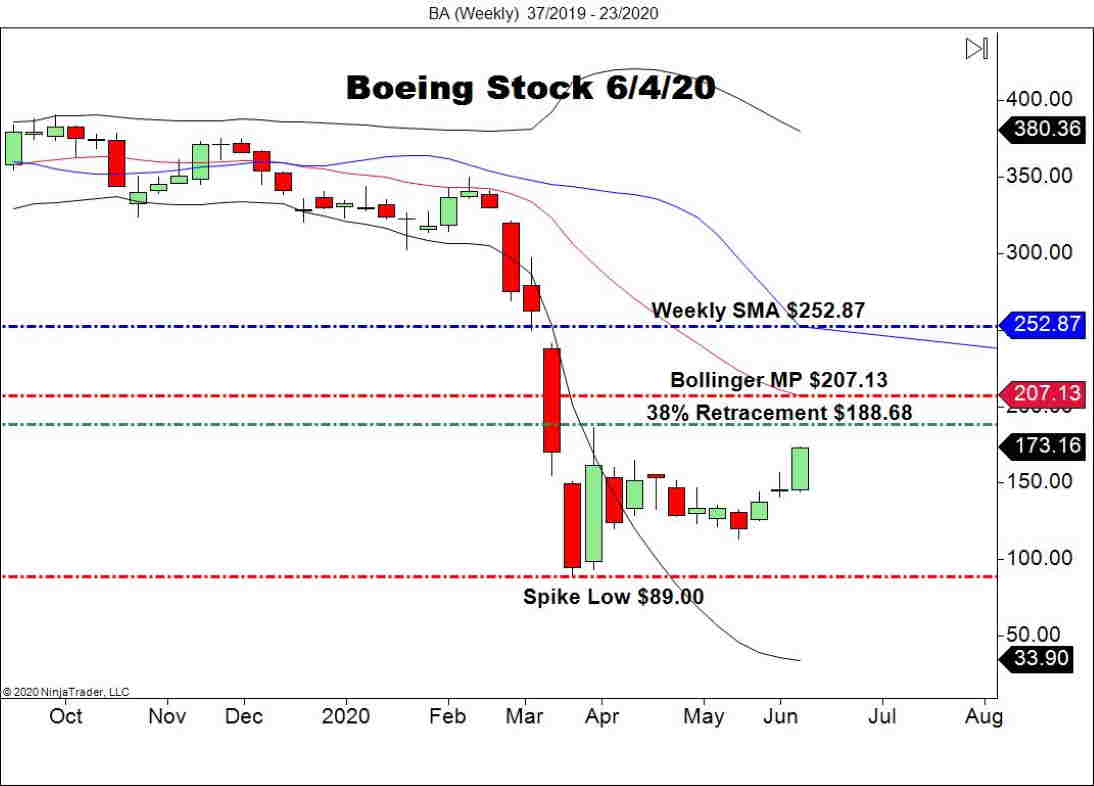 As we roll deeper into the June trading month, there is one key level on my radar for Boeing:
Resistance(1): 38% COVID-19 Retracement, $188.68
Overview: Although the large unemployment numbers are weighing on the minds of many investors, there's tremendous optimism over the COVID-19 reopen. Huge amounts of stimulus and QE have been injected in the U.S. economy. Further, energy prices remain somewhat depressed. These are key underpinnings; the availability of cheap money and fuel is nothing but positive for the airline industry. In turn, travel demand is likely to have bottomed, as has Boeing's stock price.