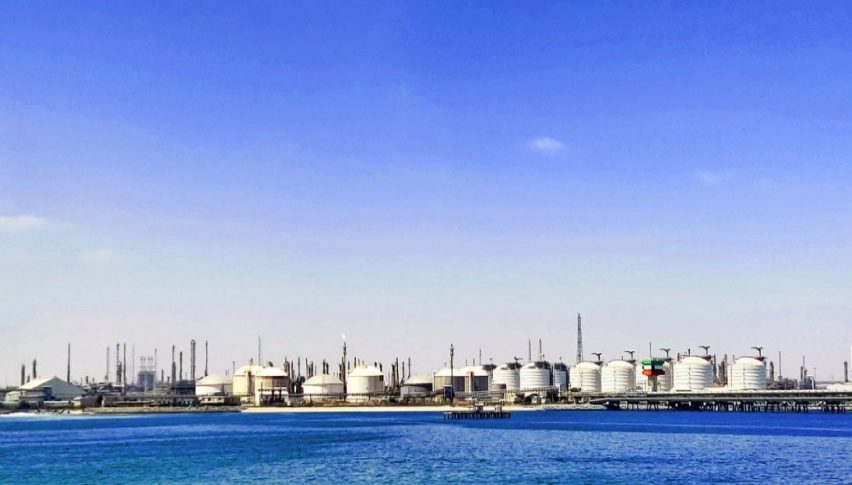 EIA Reports A Solid Build In Supplies
Contrary to conventional seasonal trends, this week's crude oil inventory cycle showed a solid build in supply. A bit earlier, the Energy Information Agency (EIA) released its weekly stocks report. The aggregate figure came in at +5.720 million barrels, shattering projections (-1.738 million) and the previous release (-2.077 million). This is a fairly significant uptick and one that suggests WTI may not be out of the "supply glut" woods just yet.
In many ways, today's EIA report is a head-scratcher. The COVID-19 lockdowns are ending and demand is returning to the energy markets. Has the shutdown of North American fracking been overstated? Is U.S. economic activity coming back slower than expected? Both of these questions are tough to answer. For now, facts are facts ― supplies are going up as the peak demand season approaches.
EIA Reports Build, July WTI Trades In The GAP
This morning's volumes in July WTI crude oil are surprisingly light. With only a few hours left in the electronic trading day, July WTI has traded a sparse 250,000 contracts. At this point, it looks like energy players don't know what to make of today's EIA report.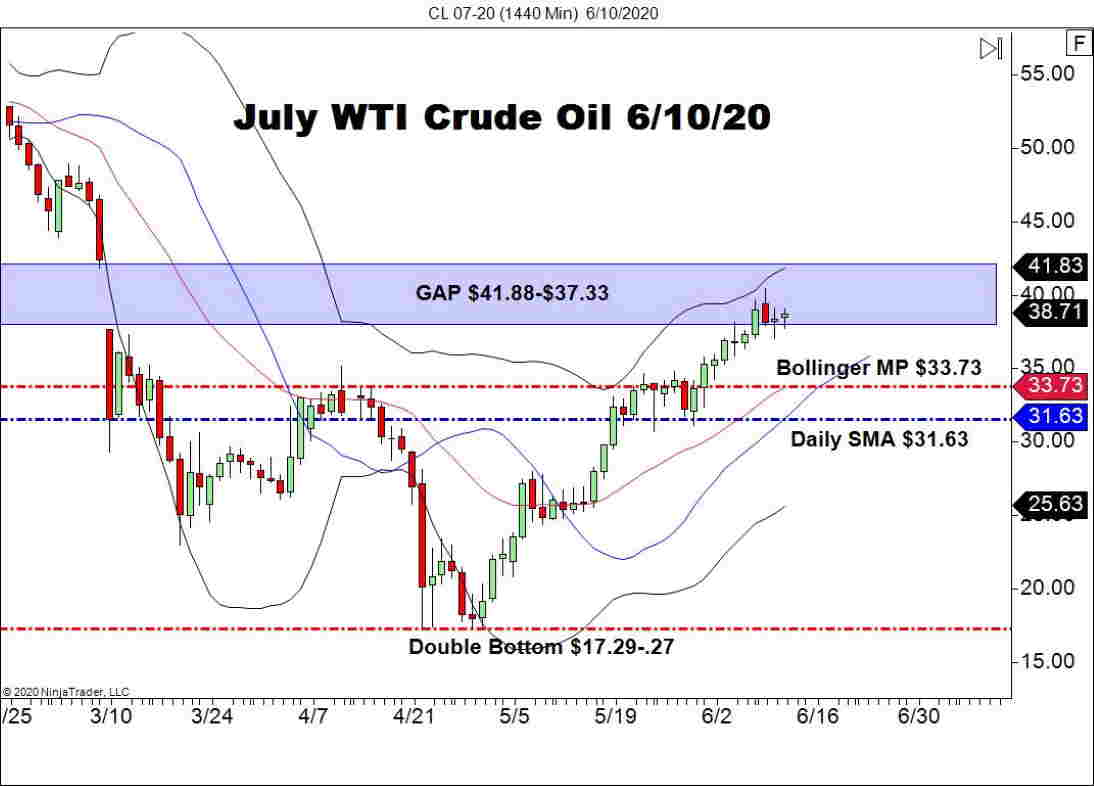 Overview: With the June FED Announcements due up shortly, July WTI crude oil continues to trade in the GAP area. In the event we see an optimistic tone from the FED, the topside of the GAP ($41.88) is likely to be tested later in the week. While the EIA report from earlier didn't do much for positive WTI sentiment, prices remain in bullish territory.