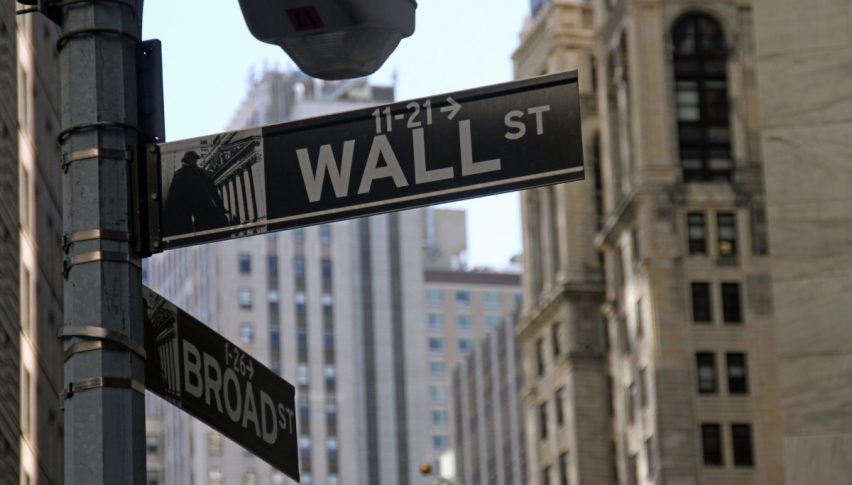 Extreme Volatility Is Back On Wall Street
Volatility is back in style on Wall Street, with heavy participation hitting the U.S. indices. At the halfway point of the trading day, the DJIA DOW (+475), S&P 500 SPX (+45), and NASDAQ (+123) are holding onto gains. However, the intrasession road has been rocky. After a strong GAP higher on the open, most of the gains have been pared as investors look forward to the weekend.
On the economic news front, this morning's American calendar has been relatively vacant. The headliner today was the positive bump in the Michigan Consumer Sentiment Index (June). The number came in at 78.9, up from 72.3 and well above projections of 75.0. If nothing else, this figure suggests that positivity is returning to the markets amid the COVID-19 reopening. 
Of course, the number one financial story in the world continues to be the COVID-19 pandemic. Thursday brought a vicious 1800-point selloff in the DOW, largely attributed to a spike in new coronavirus cases. Today's action has been more positive, but the weekly close is going to give us a good idea of overall market sentiment. If the U.S. indices close negative, we may be in for a period of exceptional volatility. 
Volatility Is Back On Wall Street
For many traders, the go-to indicator of stock market volatility is the CBOE's Volatility Index (VIX). The VIX has been trending upward over the past 24 hours and sits above 40.00. While this is far from the 80.00 readings we saw in March, it is still up dramatically from last Friday.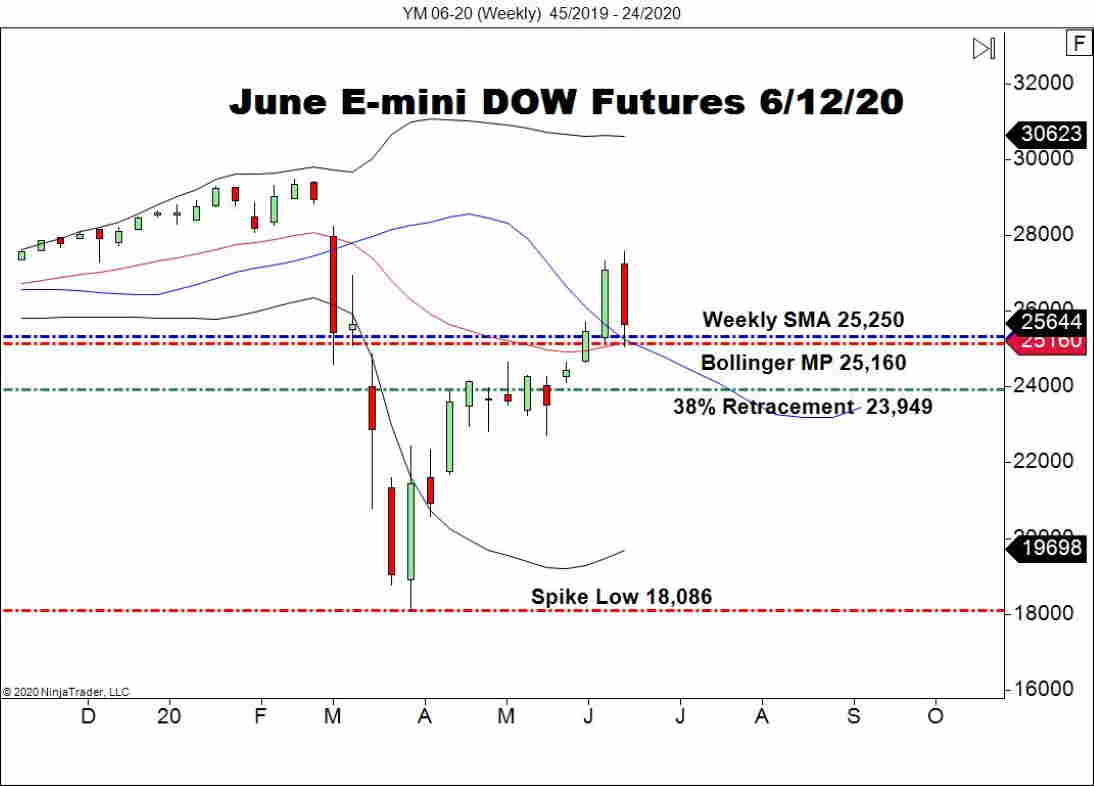 Overview: In a Live Market Update from Thursday, I outlined a buying opportunity in the June E-mini DOW. The trade turned out to be a loser, but did produce a max positive move of 66 ticks. Since that time, the 25,250 level has held as support with prices rallying back above 25,500.
This weekend's news cycle is going to be a critical one. If we see a significant rise in COVID-19 cases, Monday morning will bring more volatility to the markets.