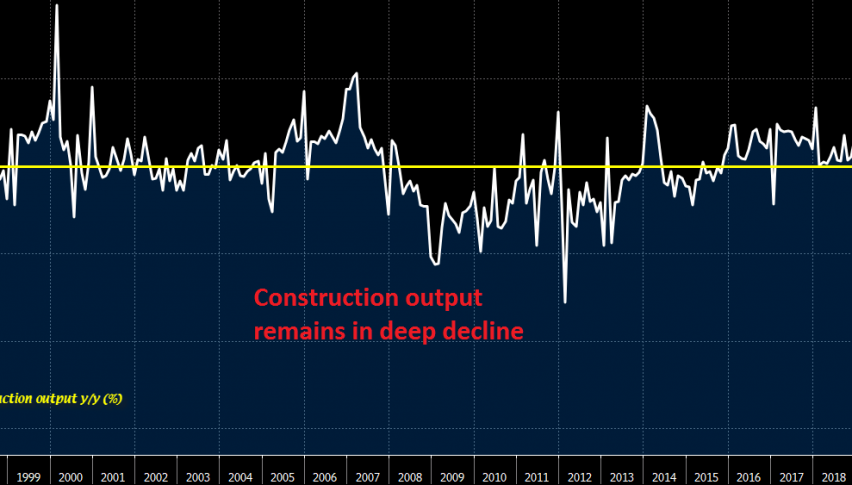 Will There be a V-Shape Recovery for Eurozone Construction?
Construction Output Released by Eurostat – 17 June 2020
April construction output -14.6% vs -14.1% m/m prior
March construction output -14.1%; revised to -15.7%
Construction output YoY -28.4%
Prior construction output YoY -15.4%; revised to -17.5%
Construction activity in April slumped even more than the already poor conditions in March amid the peak of lockdown measures and the fallout from the virus outbreak in the region. That saw an unprecedented drop in annual output by nearly 30%, which should signify – much like other data points – the bottom in economic activity seen during April.
Eurozone May CPI – 17 June 2020
May core CPI +0.9% vs +0.9% y/y prelim
CPI +0.1% vs +0.1% y/y prelim
The preliminary release can be found here. No changes to the initial release as annual inflation is seen slumping to its lowest level in four years in May. Although the core reading isn't as bad, it is still going nowhere as it has been over the last few years.