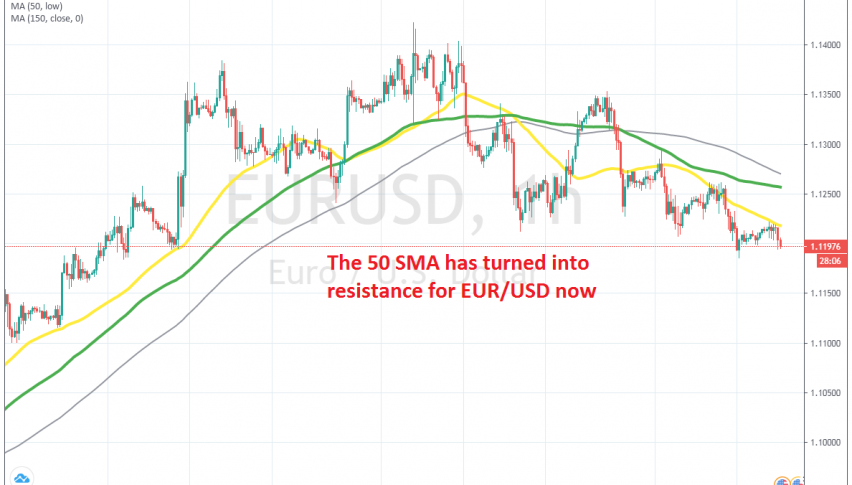 The Trend is Officially Bearish in EUR/USD Now, as MAs Turn From Support Into Resistance
EUR/USD turned quite bullish since the middle of last month, as the USD turned weaker, while the Euro turned stronger on comments about the EU coronavirus fund. But, today the EU leaders don't look too eager about that fund and Merkel is expressing caution about it, so we don't know if the coronavirus recovery fund will materialize or how big it will be.
The Euro has weakened as a result and the bullish momentum seems to have ended, after buyers failed to reach 1.15 earlier this month. They pushed above 1.14 last week and had another attempt at it after a pullback lower, but they failed to even break 1.14 for the second time, so we decided that this was the time to go short, since buyers were getting weaker each time.
That is even more obvious now, as the highs keep getting lower in EUR/USD, which is another sign that sellers have taken control now, making new lows. Yesterday this pair fell to 1.1180s, while today it reversed at the 50 SMA (yellow) which has turned from support into resistance now. That's another bearish sign. We are short on this pair and now we are more than 100 pips in profit.