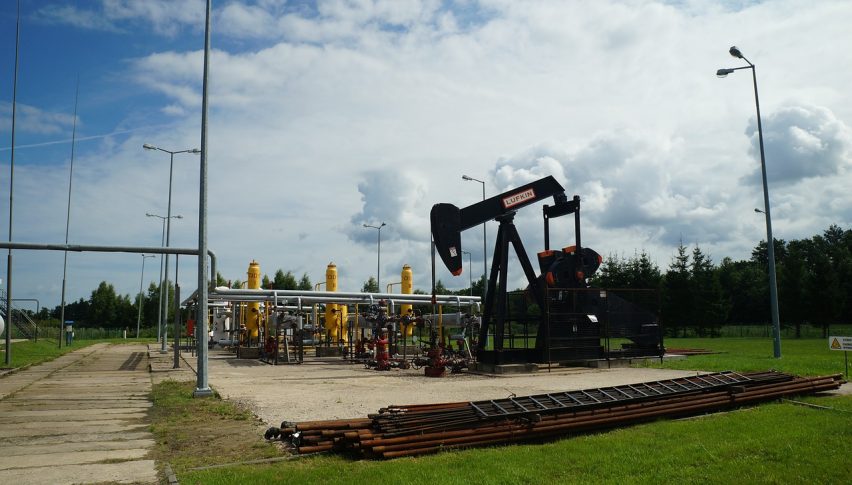 WTI Crude Continues To Fill In The GAP
The weekly Baker-Hughes Rig Count is out and things don't look good. U.S. oil rigs in operation fell to 189, down from 199 last week at this time. Total North American rigs fell to 266, off 72% year-over-year. Today's Baker-Hughes figure is an all-time low and indicative of the pressure upon the U.S./Canadian shale oil industry. August WTI crude futures are taking the news in stride, holding values near $40.00.
A bit earlier, FED Chairman Jerome Powell finished his scheduled speaking engagement. Not much came to light, with comments largely addressing economic inequality issues. Basically, Powell brought more of the same. He stated that the coronavirus pandemic hit underprivileged communities hard and highlighted the need for greater education and employment opportunities. 
All in all, it's been a solid week for WTI crude oil futures. Prices continue to fill in early-March's GAP in a grinding fashion.
August WTI Crude Oil Futures Fill In The GAP
Oil prices are on the rally as August WTI crude plods higher. With the 4th of July holiday only two weeks out, it appears that the top of the GAP ($42.17) is going to be tested shortly.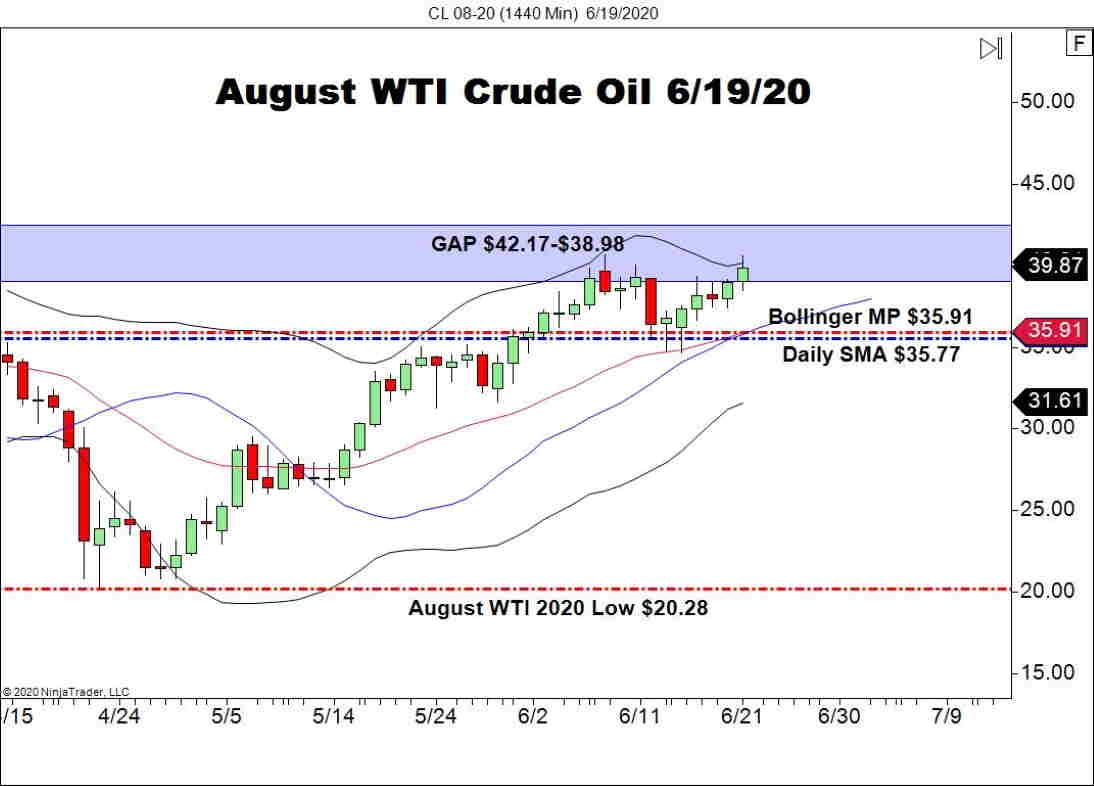 Bottom Line: Right now, the technical area to be aware of in August WTI crude is the GAP area of $42.17-$38.98. Prices are now firmly in this zone; if they test the GAP's upper bounds, a selling opportunity may come into play.
Until elected, I'll have sell orders queued up from $42.04. With an initial stop loss at $42.56, this trade yields 52 ticks on a standard 1:1 risk vs reward ratio.