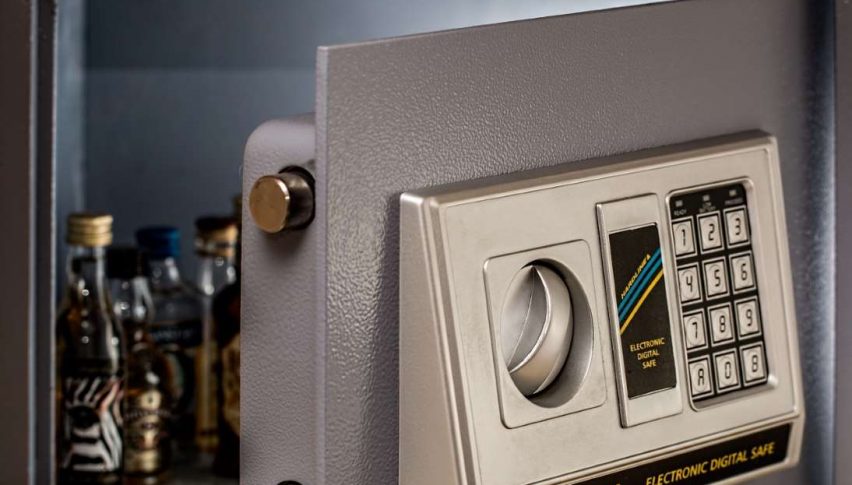 Traders Limit Risk Ahead Of Weekend Break
Throughout the COVID-19 pandemic, Fridays have been rough for equities bulls. More times than not, traders have cut risk exposure ahead of the weekend news cycle ― today has been no different. At the halfway point of the Wall Street session, the DJIA DOW (-525), S&P 500 SPX (-52), and NASDAQ (-163) are all negative. It looks like the U.S. resurgence of COVID-19 is playing hell on sentiment.
The key news driving today's bearish action are reports that Florida and Texas are rolling back their COVID-19 reopenings due to a spike in new cases. Both states are showing a massive uptick in the virus, with each setting records in the past 48-hours. For now, it looks like additional shutdowns are on the way for hard-hit regions in the U.S.
On the economic news front, today was relatively mute. Personal Consumption Expenditures (May) grew month-over-month, but the UM Sentiment Index (June) came in lower than expected. The figure threw a curveball to traders, hitting 78.1, beneath expectations (79.0) and the previous release (78.9). Most analysts, including this one, expected the COVID-19 reopen to boost consumer morale ― this assertion proved categorically false.
Traders Bail On Stocks, Lean Toward Safe-Havens
Following last night's ho-hum Tokyo CPI (June) report, the USD/JPY has fallen slightly. However, given the exodus from risk assets, the USD/JPY may extend session losses before the close.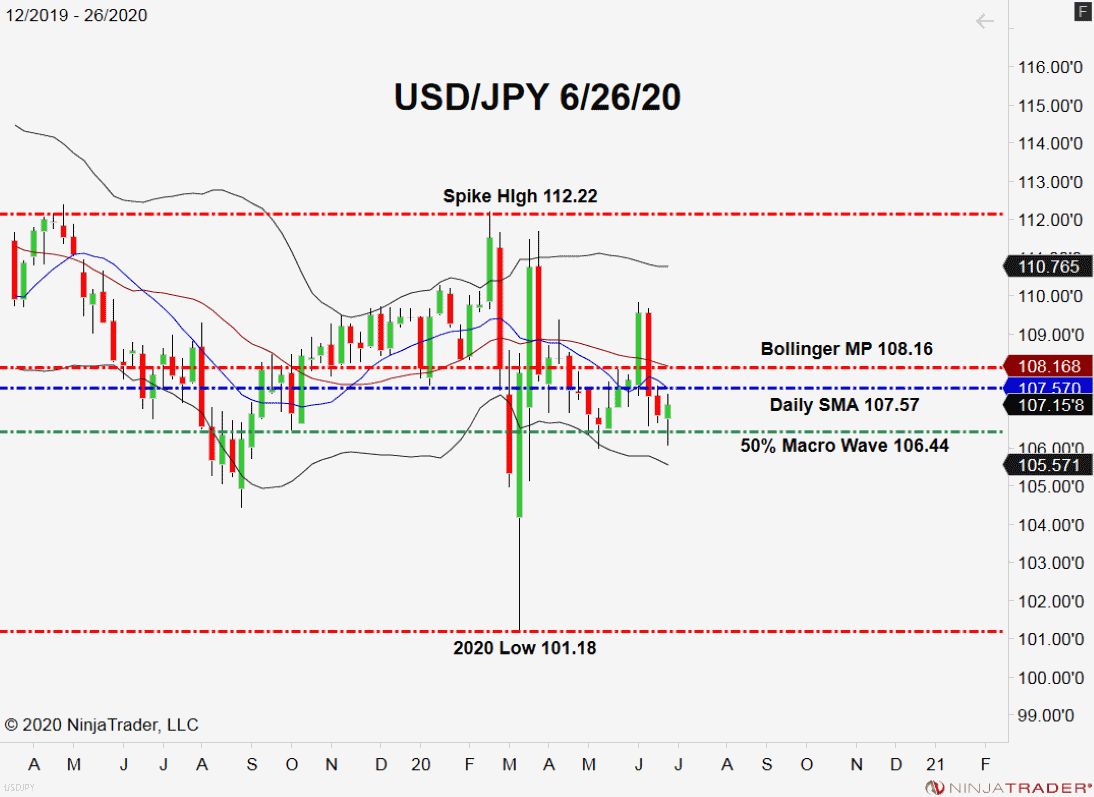 Overview: At this point, the key level traders are watching in the USD/JPY is the 50% COVID-19 Retracement (106.44). As long as rates hold above this area, a slight bullish bias is warranted. Still, given the market's sudden "risk-off" attitude, this pair may be positioned for a plunge as June draws to a close.