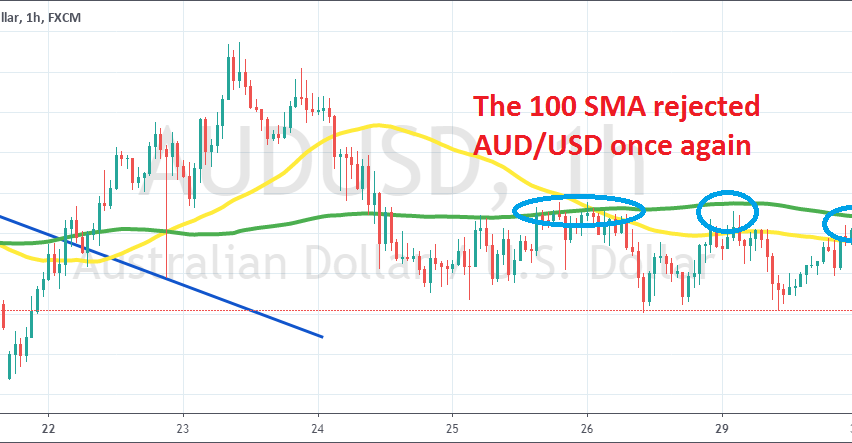 Booing Profit on AUD/USD, As the 100 SM Rejects It Again
AUD/USD was really bullish from the middle of March until the middle of this month. This pair climbed more than 10 cents from the bottom, following the big crash when the coronavirus broke out in Europe and the US, which sent risk assets tumbling lower.
But, buyers have been in control since then and the trend has been bullish. Although, the climb ended earlier this month at 0.7070. Since then, AUD/USD has been retreating lower, making lower highs, which is a sign that sellers are in control now.
In the last week though, this forex pair has been trading in a range between 0.69 and 0.6840. last night, I placed a sell pending order at 0.6980, as this pair was retracing higher. The order was placed below the 100 SMA (green), which has been acting as resistance at the top. The price formed a doji up there after triggering our trade and reversed back down. So, we booked profit on this pair, now waiting for another opportunity to trade here.