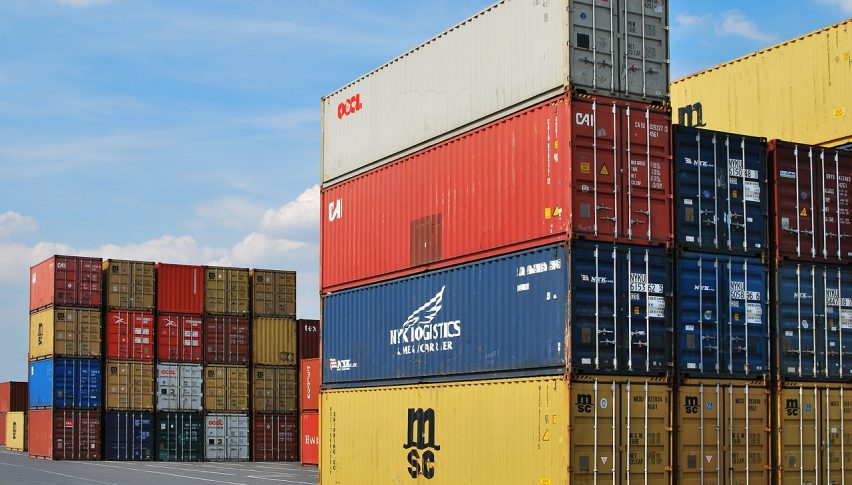 AUD Shrugs Off Weak Trade Data
Data has been a little light in Asian trade this week and today's trade data is not really impacting the AUD just yet.
The Australia trade balance for May came in at +8.025 bn vs expected AUD +9bn. While a marginally lower number, than what the analysts were predicting, it also fell on the prior month, which was a little bit of a negative.
Just yesterday I was saying that the exports from Australia look quite strong given the fact that GOLD is back nearing $1800, while Iron Ore is also very strong. Both those two key commodities remain bullish and are unlikely to see demand fall away, even with China playing hardball in a few areas.
In truth, it's only likely China will make big moves and put tariffs in place on commodities that they don't really need. That has many analysts expecting the Aussie economy to pull through, just like it did during the GFC.
Key Levels
Looking at the charts, we can see that the AUD/USD is starting to make a bit of a descending triable pattern, while price continues to rotate around the 0.6900 level.
But knowing that there is a pattern forming, means we can hone in on a few key levels.
The obvious one is support at 0.6800 and that needs no real mention at the moment. But to the upside, we could see a bit of a kick higher if that trendline above can break. That would be around 0.6940 and then the next high is at 0.6877.
Both those two levels are minor, but clearly very important ones. So the next thing for the Aussie is to look for a break of those and a move away from 0.6900, or a big break down.
Could that be on the back of tonight US jobs data?