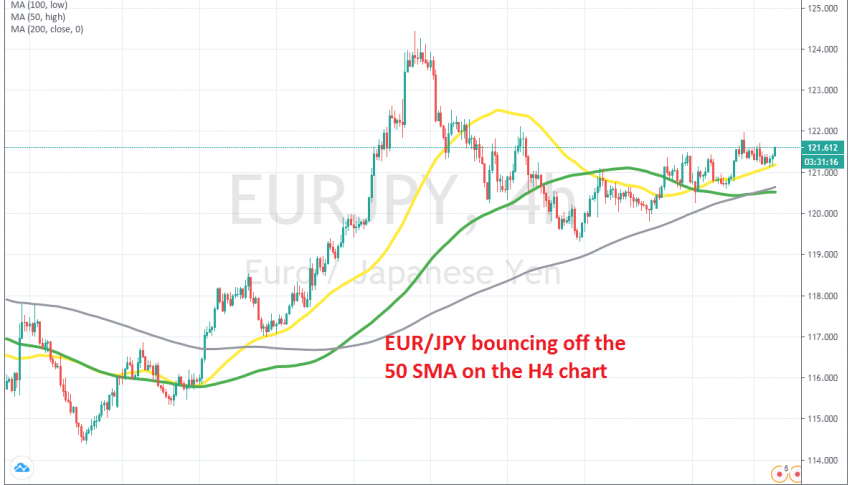 Booking Profit on EUR/JPY As it Bounces Off the 50 SMA
EUR/JPY has been really bearish for more than two years, but since early May this pair has been trending higher, gaining around 10 cents in total. Although, this looks like a pullback during the larger bearish trend, but as long as it keeps going, we will keep playing the upside in this pair.
The price moved above moving averages in June and the 50 SMA (yellow) turned into support on the H4 time-frame chart. In the first half of June EUR/JPY went through a decent pullback lower, giving back 50% of the gains from the bullish move in May.
The 100 SMA (green) turned into support for some time, but it was eventually broken and the price moved above all MAs once again in this time-frame. Moving averages turned into support, with the 50 SMA pushing the price higher during pullbacks. Yesterday we saw another pullback to the 50 SMA and decided to op[en a buy forex signal, which was closed in profit a while ago as this pair resumed the bullish move. So, the near term trend remains bullish in EUR/JPY and we will try to pick the retraces lower again.