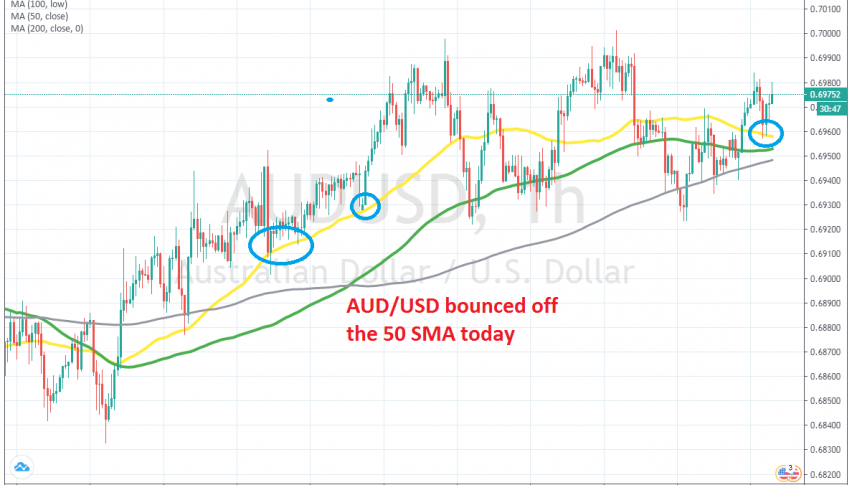 AUD/USD Remains Bullish, Despite Heated Rhetoric Between Australia and China
While there is political trouble in the US with protests and riots, another event is taking place in East Asia. The rhetoric between China and Australia has heated up since the outbreak of the coronavirus. Australia was one of the few countries that tackled the virus well inland, but last weekend we heard that Victoria was going into lock-down again after a spike in the numbers.
The comments show that the tensions between the two countries in increasing. China used to have a close relationship with Australia, both of which were benefiting from China's surge as economic superpower. But, it seems that politica are more important.
China and Australia are going through a mini-trade war, with Australia accusing China of having other intents, than just economic ones. Today China's ministry of foreign affairs issues a statement via its Wechat account. The statement advises citizens to exercise caution when travelling to Australia, citing racism, violence and anti-Chinese sentiment being stirred up by the Australian media. This is negative for the AUD, but AUD/USD just turned higher again. Probably the comments form the Chinese PM about the economic recovery have a higher impact than the mini-war.
China premier Li Keqiang
The economy is showing a steady recovery
The situation is still severe at home and abroad
Will adopt proactive fiscal policy, prudent monetary policy
Will ramp up credit supply, lower financing costs
Economy faces unprecedented hit from the virus pandemic and global recession
The comments here aren't anything new but that in itself is the key takeaway. The fact that Chinese officials aren't deviating from the recent commentary on the economic outlook reaffirms that they will continue with the current set of policies.
That means one can expect further easing in rates and financing costs, as well as continued support to small businesses; the flooding situation in the country only adds reason to keep the stimulus tap flowing in the months ahead.