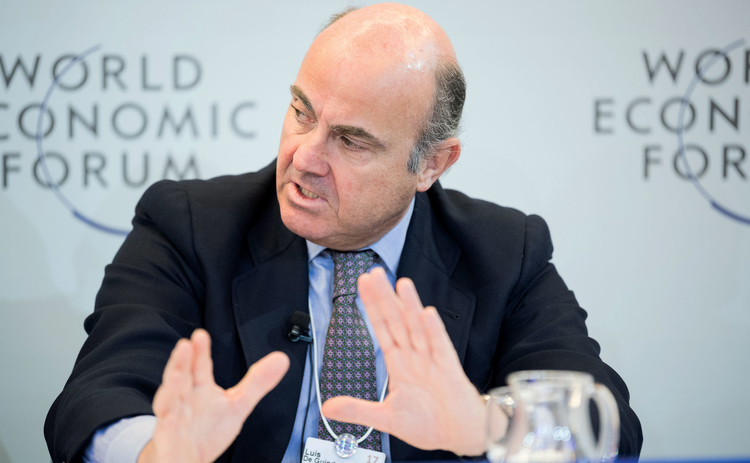 ECB' De Guindos Feels Better About the Coronavirus Impact, While the EU Current Balance Shrinks
The coronavirus and the lock-downs were something new, the world hadn't seen before. As a result, different economists were predicting different scenarios during the lock-down months. We did see a deep dive in most economies around the globe, but the predictions keep changing. The ECB was fearing a deeper recession during Q1 and Q2 and they have been trying to respond, but now ECB vice president De Guindos is feeling a bit more optimistic. Below are his comments:
Comments by ECB vice president, Luis de Guindos
Q2 GDP drop to be slightly better than expected
ECB had expected Q2 GDP drop of 13%, now sees contraction "slightly better"
High frequency data, most recent data that the ECB is receiving shows that drop in Q2 likely to be better than expected
Hopes that European governments response is proportionate to the challenge
Well, the thing is while the sharp drop in Q2 isn't quite the worst-case scenario, it is still bad. The issue now is will the recovery thereafter be as robust as what policymakers and lawmakers expect it to be? That is the more pressing concern in my view and so far, most signs are pointing towards a more tepid recovery at best for the moment. Meanwhile, the EU current accouunt balance has declined dramatically:
Latest data released by the ECB – 20 July 2020
Eurozone May current account balance €8.0 billion vs €14.4 billion prior
Prior €14.4 billion; revised to €14.3 billion
Slight delay in the release by the source. Imports and exports both improved slightly in May but are still seen below pre-virus levels as flows in/out of the euro area economy are yet to normalise following the hit from the virus fallout.