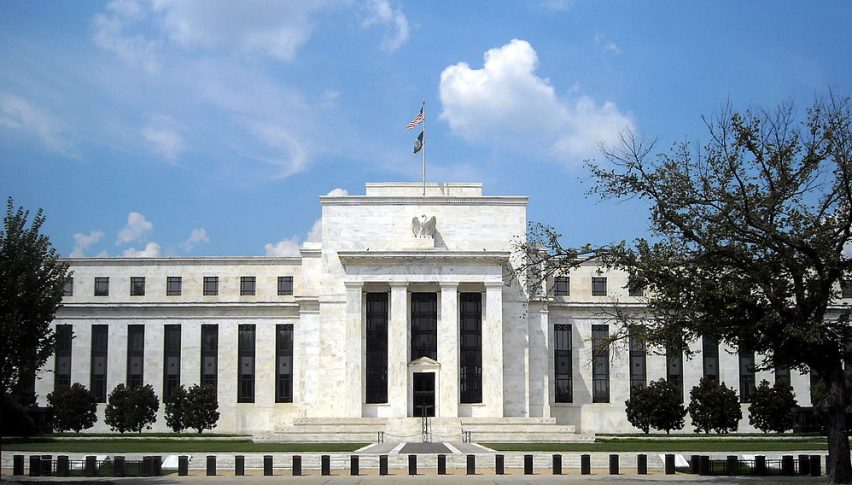 Forex Signals Brief for Jul 27: FOMC in Focus This Week
US Market Wrap
Markets ended the week in the red after some US-China fears weighed on sentiment.
Nervous investors, continue to pile money into the likes of GOLD which keeps on charging higher, while it's fair to say that financial assets have certainly recovered. The question now is what lies ahead?
On Friday, the SPX did close lower, along with key risk pairs such as the AUD/USD. This wasn't helped by the continued surge in COVID cases that have now topped 15 million and with US cases now sitting at over 4 million.
The Data Agenda
It looks to be an interesting week ahead with a couple of key events sure to shape the next few sessions.
The most interesting development for markets I feel could be what happens with the US stimulus package. The current employment package is seeing extended benefits to millions of out of work Americans and that is due to finish at months end. A new package has been supposedly reached 'in-principle', so that could help the risk-on trade early in the week.
We are also going to be hearing from the FOMC this week, which is likely to suggest that they are happy with things at this stage. Powell keeps reiterating that there is uncertainty ahead, but in reality, they have fired most of their bullets so we will wait and see how his outlook has changed.
Aside from that, we look to a couple of key GDP prints out of both Europe and the US. We are no doubt, going to see some poor results in both instances with lock-down measures taking a toll on both economies. The main consideration here is the fact that markets appear to have already priced this in and the subsequent recovery.
At least that's what the current v-shaped bounce is telling us. So overall, while there are a few data points of note this week, will market really respond or is it old news?
Forex Signal Update
The FX Leaders Team hit 11 winners from 18 trades for a 61% win rate over the course of the week.
AUD/USD – Active Signal
The AUD/USD has been trending higher over the long-term, but pulled back on Friday. We are short looking for a little bit of weakness.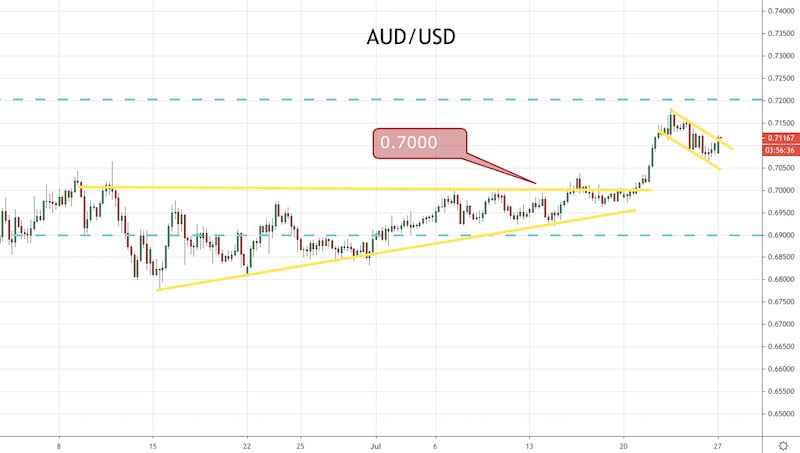 EUR/GBP – Active Signal
The EUR/GBP is looking bullish and is just under the key 0.9150 level. We're long expecting a test of this level.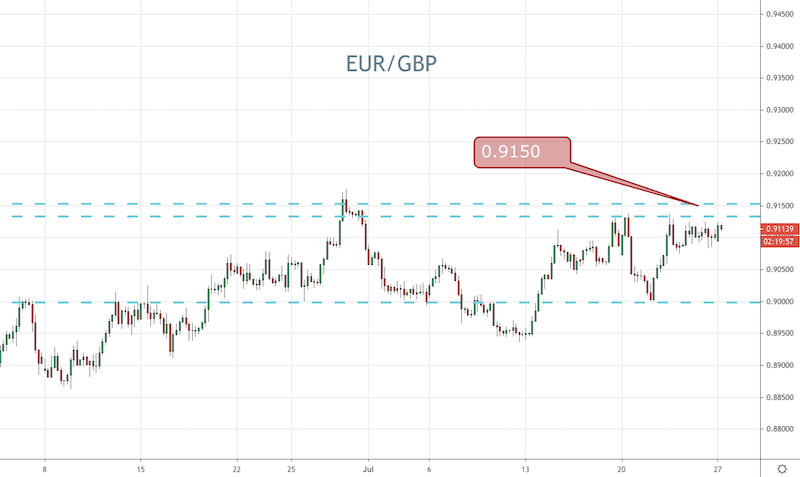 Cryptocurrency Update
BTC has been the big story over the last 24 hours as price has surged back above $10,000.
The talk is the move came on the back of a massive amount of shorts liquidating their positions. That can tell us a couple of things. Firstly, a short squeeze is not usually one that has legs to keep going. They often revert as this is just covering in essence.
However, with shorts out of the market, this could open the door for a bit less selling pressure going forward. 
The way to tell is to watch the price action on the subsequent pullback. If the bids stay strong, there could be more ahead. If they fall away, it was just a squeeze.
Meanwhile, ETH has also smashed through $300 and $320 and is a runaway train at the moment. Arguably the strongest of all, so keep a close eye on this one too. I feel like it was actually the leader last week so perhaps the one to watch.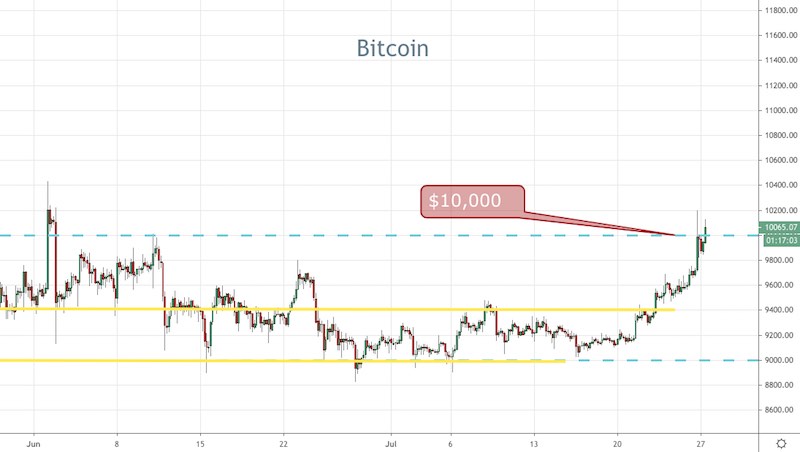 The US consumer is softening as intertest rates go up, which is a factor for the USD retreat and for the FED to stop hikes
2 days ago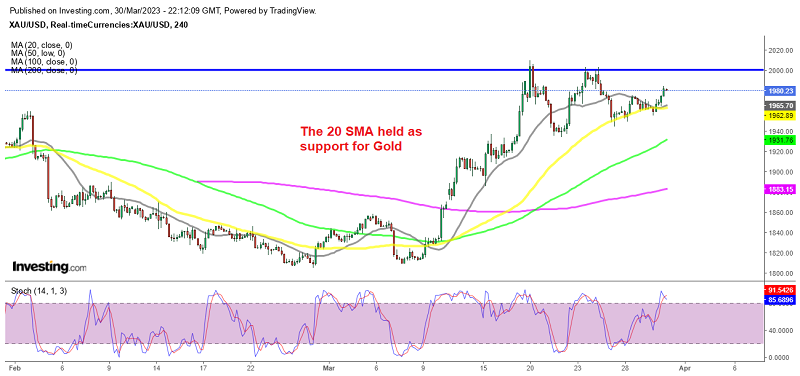 2 days ago