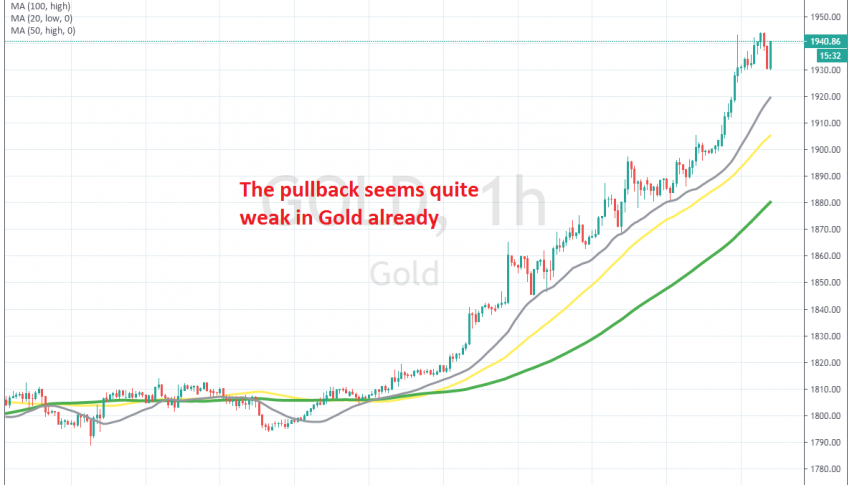 Waiting to Gold to Complete the Pullback Now, So We Can Buy
GOLD has ben trading on an uptrend since Q4 of 2018, but in recent months it has been absolutely surging. The coronavirus panic, as well as the economic meltdown during the lock-down months turned Gold even more bullish since the middle of May.
Last week in particular, the buying pressure increased further and Gold surged around $150 higher. The price increased form $1,8000 to around $1,950. This was one of  the biggest surges, after the surge in the third week of May, following the big crash earlier that month.
The reason was the increased uncertainty, but most importantly, the weakness in the USD, which has been crashing lower recently. Towards the end of the Week, Gold made another strong bullish move, leaving the 20 SMA behind, but it is pulling back lower today.
We are waiting for the price to fall to the 20 SMA, where we plan to go long on Gold. But, first we will see if the 20 SMA will hold as support. If a bullish reversal signal forms down there, such as a doji/hammer candlestick, then we will be persuaded to go long.