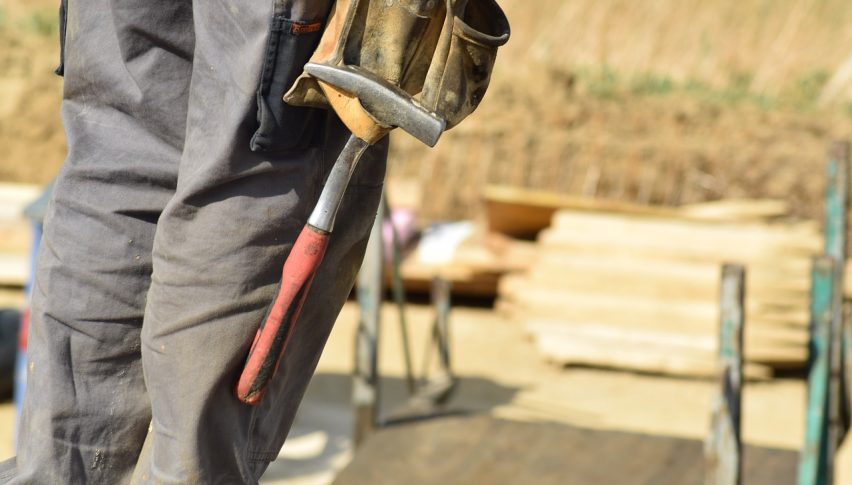 Forex Signals Brief for Jul 30: US Economy in Focus
US Market Wrap
US equity markets jumped yesterday, thanks to the FOMC reiterating that they will be keeping rates low for the foreseeable future.
In some ways, that might be considered a bit of a non-event. Mainly because there is now a school of thought, that Jerome Powell and his team are out of ammunition. That puts a fair bit of pressure on the US Government to start coming up with some stimulus solutions.
Nevertheless, the news was enough for the SPX to push higher once again, along with the key risk-on major pairs. At the same time, the USD continues to tumble and that lead to some more selling in the likes of the USD/JPY.
The Data Agenda
While the FOMC was happy to stay the course, we will be getting some interesting data out today, that will likely give us a bit more of an idea of what we are dealing with.
US GDP is of course, due for release today and the number of Q2 is getting pretty ugly, with a massive -34.1% contraction. We will also get a more up to date idea as to the impact the economic slowdown is having with US employment claims coming out.
At this stage, claims numbers are still not dropping and we are getting that 1.45 million range consistently. Which won't please the government or the Fed.
In early European trade, the EUR/USD could be busy as we get a look at German unemployment today. This is always an important number and will go hand in hand with the Eurozone data.
There's also German GDP coming out which will also be a sharply negative result and one that could really weigh on the Euro across the entire session.
Forex Signal Update
The FX Leaders Team hit 1 winner from 2 trades yesterday, as we build into the back end of the week.
Gold – Pending Signal
The GOLD trade has been one of the stories of the week. However, there is some chance of a retrace after the big move higher.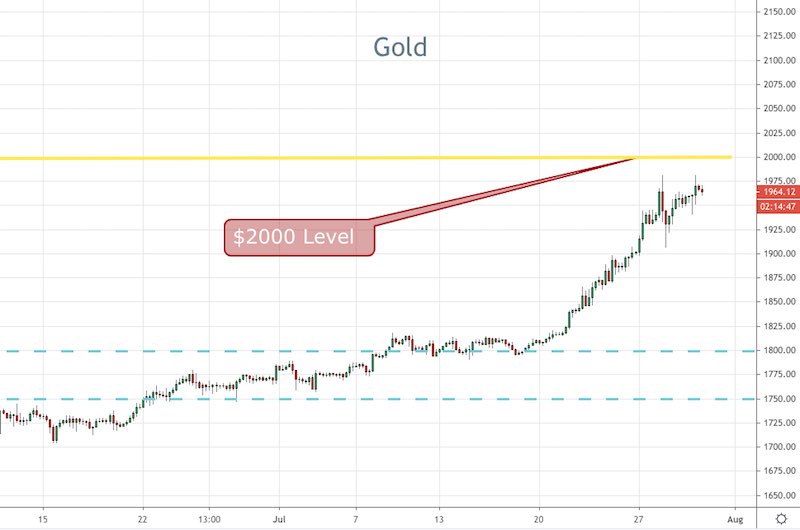 USD/JPY – Active Signal
The USD/JPY is really falling away at the moment, thanks to the soft Greenback. We're short here looking for a push below the 105.00 level.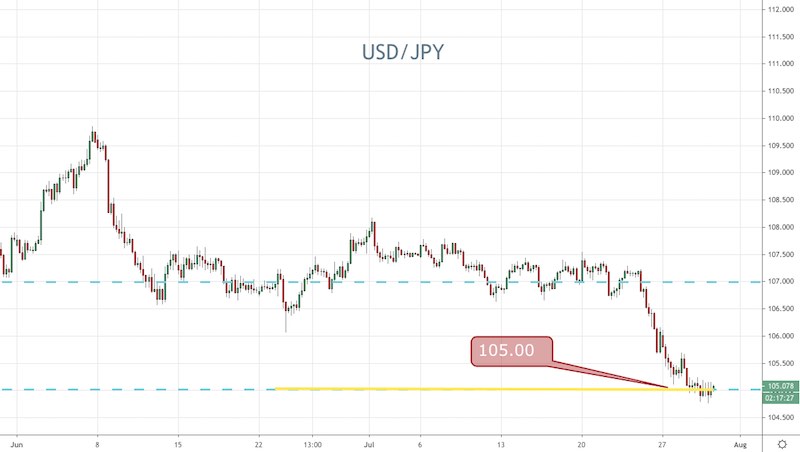 Cryptocurrency Update
BTC has continued to consolidate around the $11,000 level after the big break higher. However, there is also an interesting pattern forming in ETH.
As we can see below, there is a flag formation here and price is right on the bottom edge. A break of this lower trend could see a fall right back to $300, while a break higher, would almost certainly mean a test of the highs.