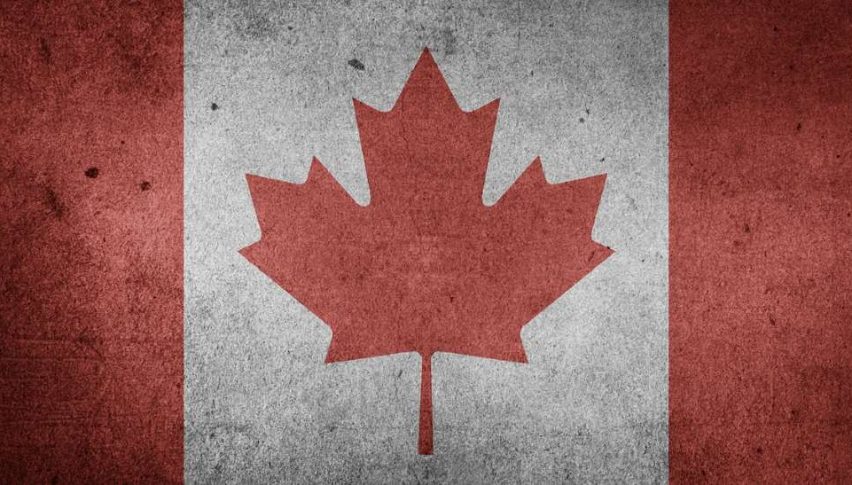 USD/CAD Challenges Key Weekly Support Level
September WTI crude oil futures are in positive territory for the session, with price rallying near $41.50 per barrel. This market is a far cry from where it was 100 days ago, when $22.00 per barrel was the going rate. However, the summer season is winding down; if we don't see a legitimate run at $45.00-$47.50 by the end of the month, a fall reversal is possible. At least for the moment, USD/CAD bears are benefiting from the summertime strength in WTI.
As a general rule, markets hate uncertainty. Today's blast in Beirut has injected new questions, specifically regarding the state of terror in the Middle East. Nonetheless, WTI hasn't spiked in the aftermath of the port area explosion. At this hour (2:00 PM EST), casualties are being reported as "high" and no official cause for the event is being given. Speculation surrounding a possible terror attack from Hezbollah is gaining steam as authorities attempt to piece together the wreckage.
Earlier today, the Markit Manufacturing PMI (July) for Canada was released to the public. The figure came in at 52.9, well above expectations (44.1) and June's figure (47.8). Although only a peripheral metric, Markit's report does suggest that Canadian manufacturing is recovering from COVID-19 shutdowns. The USD/CAD has held firm amid the news and is approaching a key Fibonacci support area.
USD/CAD Falls Toward Fibonacci Support
Last week, the USD/CAD didn't move a whole lot; a weekly Doji pattern was the result in the vicinity of 1.3400. Now, it looks like the bears are attempting to take control of this market.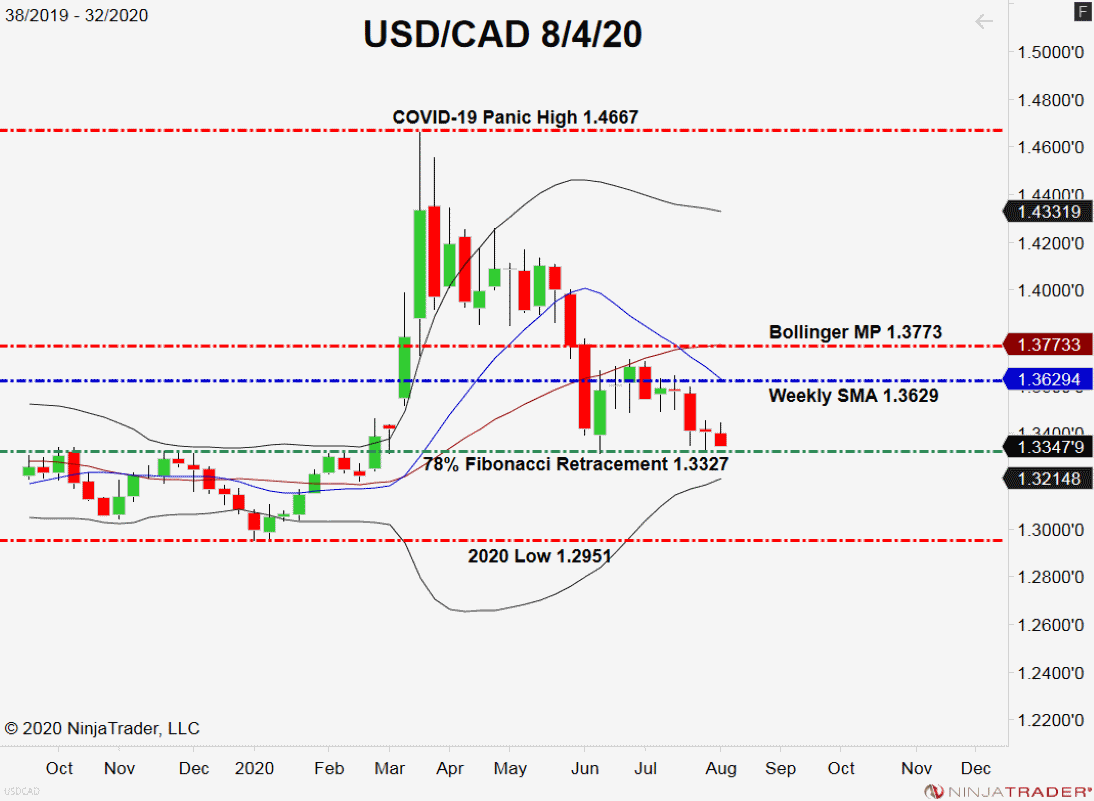 At this point, there is one level on my radar for the Loonie:
Support(1): 78% Fibonacci Retracement, 1.3327
Bottom Line: If rates fall beneath last week's low, then significant bearish extension is possible. Given the relative strength of WTI pricing, it looks like the USD/CAD may be ready to take out the key 78% retracement level.
Until elected, I'll have sell orders in the queue from 1.3329. With an initial stop above last week's high at 1.3469, this position trade produces 140 pips on a standard 1:1 risk vs reward ratio.