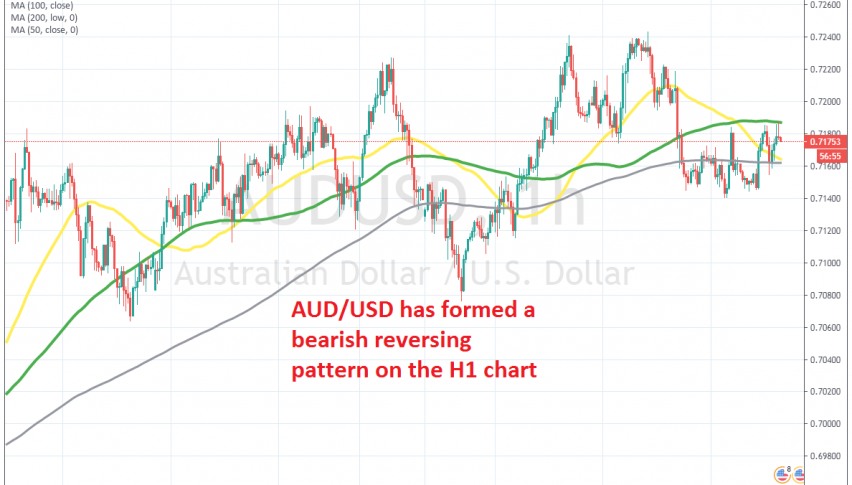 Selling the Bearish Reversing Pattern in AUD/USD
AUD/USD has been bullish for several months, since it reversed at 0.55 back in March. It has been quite a climb since then, with buyers being in total control, while pushing more than 17 cents higher from the lows in March, reaching 0.7240s last week.
Durimg the bullish momentum of the last several years, thi forex pais has been finding support at moving averages. Now the price has slipped below moving averages on the H1 chart and these moving averages are turning into resistance.
Since the middle of last week, we have seen a few attempts frombuyrs trying to reverse theprice higher, but the climb has stopped below the 100 SMA (green) on the H1 chart. Today we are seeing another retrace higher after AUD/USD bounced off the 200 SMA, but the 100 SMA is still providing resistance at the top, so we decided to open a sell forex signal. Theprevious h1 candlestick closed as an upside-down pin, which is a bearish reversing signal. Now let's wait for the bearish reversal.
The US consumer is softening as intertest rates go up, which is a factor for the USD retreat and for the FED to stop hikes
2 days ago