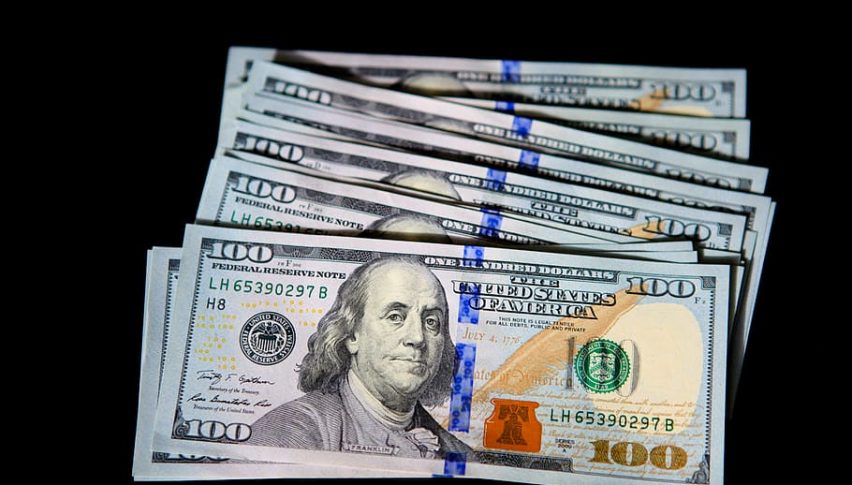 COVID-19 Spikes In U.S., USD Resumes Downtrend
Over the past 24-hours, the news cycle has been filled with key events. Among the most cited is the recent spike in U.S. COVID-19 deaths. Over the past two weeks, the U.S. has averaged more than 1,000 deaths per day, with Wednesday/Thursday bringing a tally of nearly 1500. At this point, cases are on the uptick as the Trump administration falls under intense media scrutiny.
On the political front, presumptive Democratic nominee Joe Biden has named Kamala Harris as his VP choice. Harris as the VP selection came as a surprise to many pundits as she is from the far left of the American political spectrum. In other words, many of Harris's economic views lean socialist, similar to ex-Democratic candidate Bernie Sanders. Thus far, the markets haven't put much stock in the potential impact of VP Harris on the economy should Joe Biden win the White House.
Once again it's Thursday and that means U.S. employment is under the microscope. The headline of today's reports was the decrease in unemployment claims. Initial Jobless Claims (August 7) fell to 963,000, well beneath projections of 1.12 million. At this point, it looks like we may have seen the worst of the unemployment numbers.
Unfortunately for the USD, a spike in COVID-19 is likely to bring about an extension of FED QE. So far today, the greenback is taking it on the chin versus the majors.
COVID-19 Spikes, USD/CAD Falls
In a Live Market Update from earlier this month, I outlined the importance of the 78% Fibonacci support level in the USD/CAD. This level is long gone ― next up may be 2020's low at 1.2951.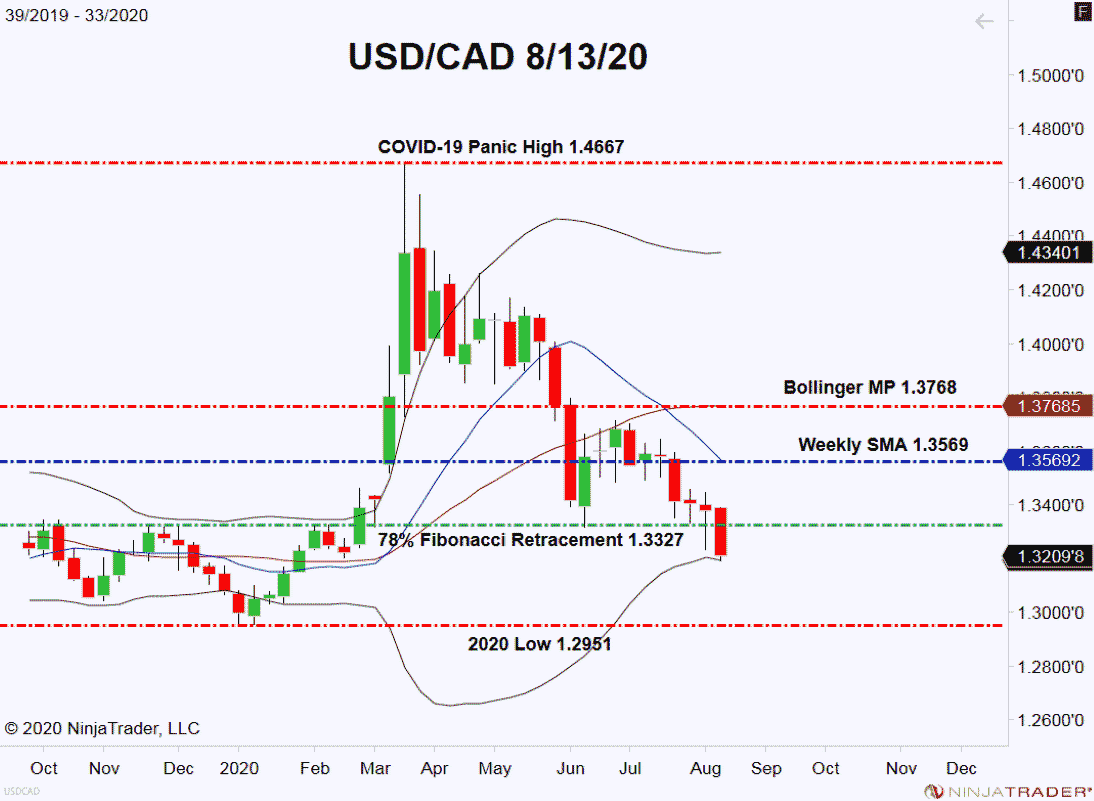 Overview: For the time being, it's short-or-nothing for the USD/CAD. Rates are in a relative freefall as COVID-19-inspired dovish policy is driving values toward 1.3000. If we see WTI crude oil gain some late-summer swagger above $45.00, this pair is likely to make a legitimate run at 2020's low.