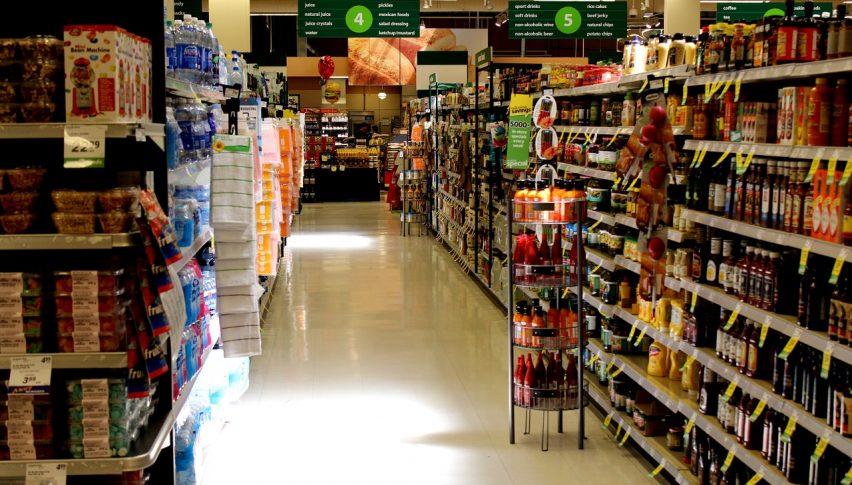 Australian Retail Sales Surges in July as Lockdowns Ease
Posted Friday, August 21, 2020 by
Arslan Butt
• 1 min read
Retail sales in Australia posted another jump for the month of July as most of the country emerged out of lockdown. According to preliminary data released by the Australian Bureau of Statistics (ABS), retail sales surged 12.2% YoY to AUD 30.75 billion during July.
The improvement in retail sales over the past month was the sixth highest increase ever recorded and bear economists' forecast for a 0.5% increase. The increase was far better than the 2.9% average rise seen during the previous financial year.
The main driver behind the substantial increase in retail sales was household goods, which registered 30% higher sales on the year during the month. Retailers reported higher sales of furniture, electrical products and white goods in July, contributing to the spike in the overall retail sales.
The rise in retail sales could also be attributed to the fiscal stimulus efforts worth billions of dollars rolled out by the Australian government in order to offset the economic damage caused by the coronavirus pandemic. Following the release of this data, NAB commented, "This forecast reflects the level of retail sales being 7.2 per cent higher than its pre-pandemic February level. It also reflects the renewed Victorian lockdowns, where for most of July Melbourne and Mitchell shire were in stage three lockdown."