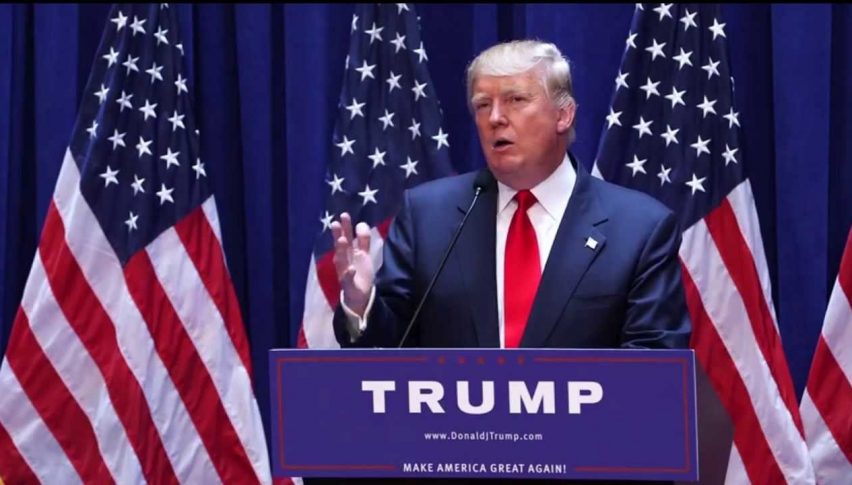 New All-Time Highs For S&P 500 Futures
In an impromptu announcement Sunday evening, President Trump issued an emergency declaration on a promising COVID-19 treatment. Known as blood plasma therapy, the process has shown to be effective in reducing the negative impacts of COVID-19. U.S. stocks have responded positively to the news, with the DJIA DOW (+258), S&P 500 SPX (+26), and NASDAQ (+78) all trending higher.
Following Trump's emergency declaration, the U.S. Food and Drug Administration (FDA) gave its approval to blood plasma treatment. On the economic news front, this morning's calendar was relatively vacant. Here are the highlights:
Event                                                                  Actual                 Projected          Previous
Chicago FED National Activity Index (July)      1.18                       2.73                     5.33
3-Month Bill Auction                                           0.100%                   NA                    0.105%
6-Month Bill Auction                                           0.12%                      NA                    0.12%
The key takeaway from today's data is the massive drop in the Chicago FED National Activity Index (July). This figure fell nearly four-fold from June, suggesting that economic activity and inflationary pressures are lagging. Thus far, the S&P 500 doesn't seem phased as COVID-19 optimism is winning the day.
September E-Mini S&P 500 Futures Crack New All-Time Highs
Below is a look at September E-mini S&P 500 futures as of market close last Friday. Currently, prices have broken above 3400.00 and are driving higher. If this market closes in the green at Friday's bell, it will mark the fifth-straight week of gains.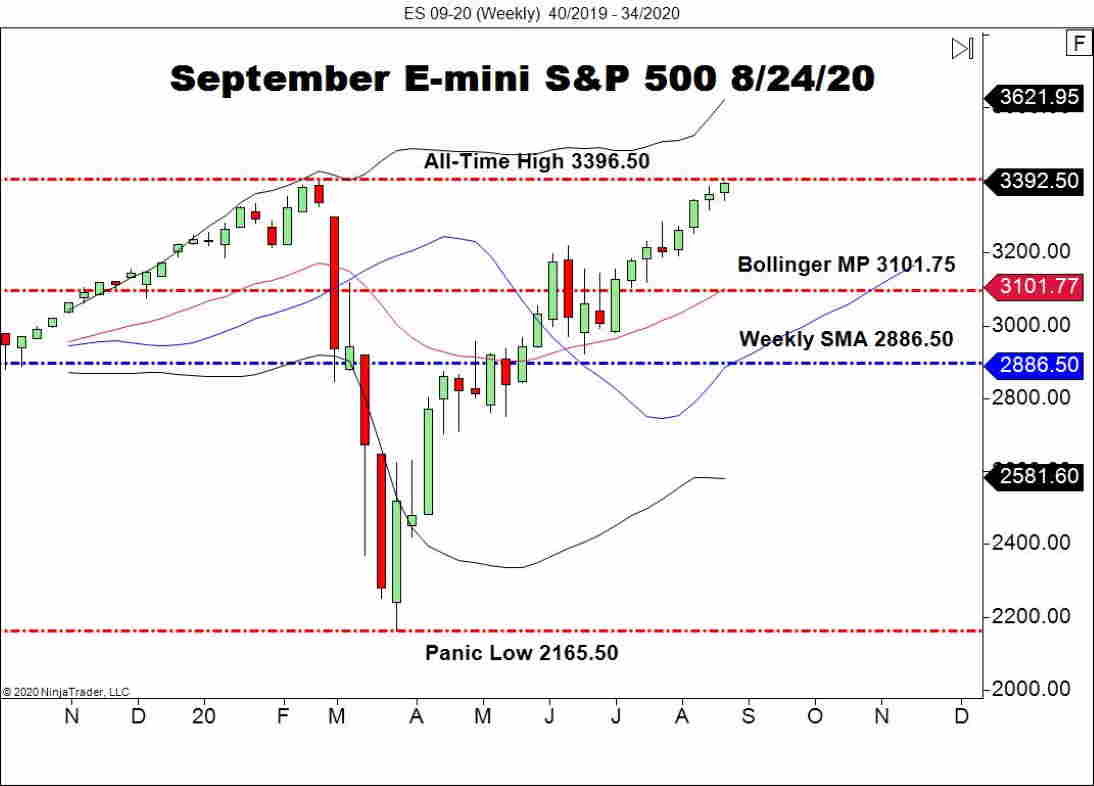 Overview: Right now, there aren't any resistance levels to be had for the S&P 500 and the U.S. indices. Prices continue to grind higher on a near-daily basis; until we see a major shift in market fundamentals, this is likely to continue. At this point, the most likely catalyst for a correction is a suddenly hawkish FOMC at September's meeting. With 23 days to go before FED meets, U.S. stocks are poised to move significantly higher in the near-term.