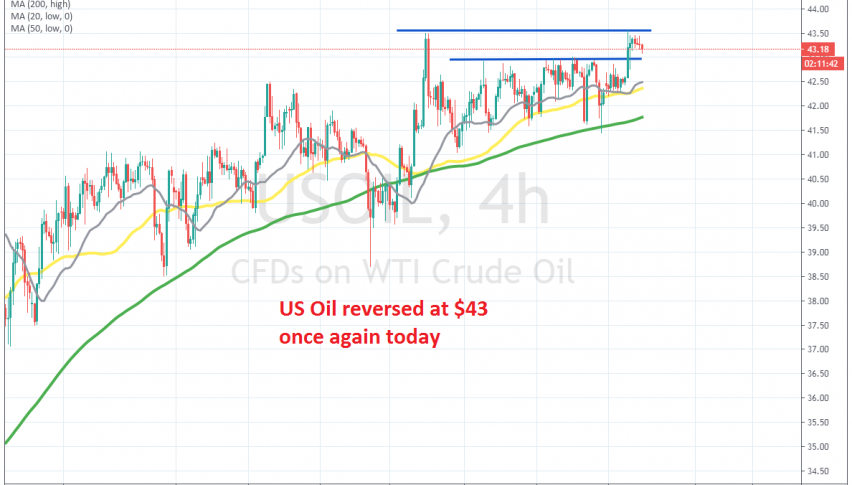 The Resistance at $43.50 Still Holding in WTI Oil
Crude Oil crashed lower during late February and March, but the biggest crash ever came in mid April, when Saudis decided to flood markets with cheap Oil, leaving no storage room for US producers, which forced them to get rid of Oil that they were pumping up, at whatever price.
US WTI Oil went through a strong increase in the first two months after the reversal, climbing to $41.50. But, the pace of the bullish trend slowed during July and August, only managing to push $2 higher, to $43.50, which has been the high since late July.
But the price retraced back down and for about a month another resistance area formed below the $43 level. Although, that resistance zone was broken today, as Oil got another boost. The storms approaching the US have forced refineries in the Gulf of Mexico to reduce production, which is helping Oil. But, the resistance at $43.50 held once again. This is a good sign for Oil sellers, but I don't think now it's time to sell Oil, until the storms start to wear off, so we will be following Oil closely.