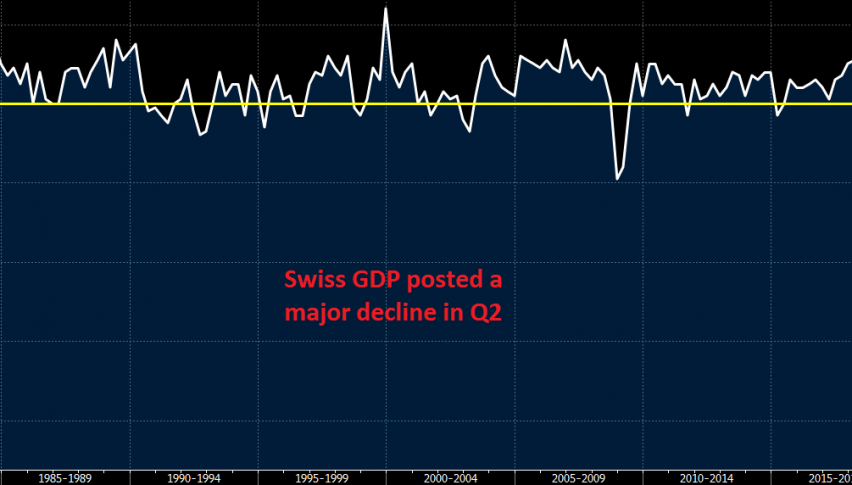 Switzerland Posts the Biggest GDP Contraction Ever, BOJ Promises More Stimulus
The global economy took a deep dive during the lock-down months and the Swiss economy wasn't going to be different. They did have lighter measures, both within and traveling outside of the country, according to some of my mates who live there. But, that wasn't enough to keep the economy afloat. Today's GDP report showed that, as the economy contracted by 8.2%, which is the largest contraction ever, although the SNB is hoping for an expansion inQ3.
Q2 Swiss GDP Report by the Federal Statistics Office – 27 August 2020
Q2 GDP -8.2% vs -9.0% q/q expected
Prior (Q1) -2.6%; revised to -2.5%
GDP YoY -9.3% vs -10.4% expected
Prior GDP YoY -1.3%; revised to -0.7%
This just reaffirms the biggest quarterly contraction on record in the Swiss economy, which is reflective of global economic conditions in general during Q2. The recovery trajectory is still questionable, with price pressures a key concern for the SNB at this stage.
The Bank of Japan on the other hand, is looking for more monetary policy easing if the economic weakness continues. But, that's not on the cards right now. The JPY turned bullish after that, with
USD/JPY
slipping 20 pips lower.
Comments by BOJ Member Hitoshi Suzuki
BOJ will ease monetary policy further without hesitation if needed
Economy, price moves haven't deviated much from BOJ's July outlook
Lowering rates further, buying more ETFs among options to ease further
But BOJ may need to come up with new ideas on further easing
BOJ easing policies are not to finance government debt
Does not see need to change 2% price target for now
The same old message being offered by the BOJ. For now, they can take heart that USD/JPY isn't really capitulating towards 100 and that sort of gives them some room to maintain their current policy stance without having to fully exhaust their options. In the bigger picture though, they are certainly at wit's end to try and stimulate the Japanese economy and to revive inflation back towards the 2% target.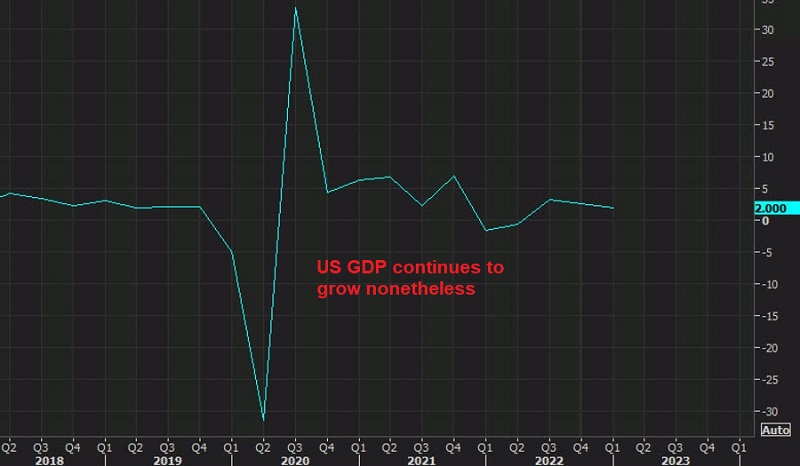 5 hours ago
Durable goods orders showed a 0.2% increase in August, against -0.5% expected and July's -5.2% decline, which was revised to -5.6%
1 day ago