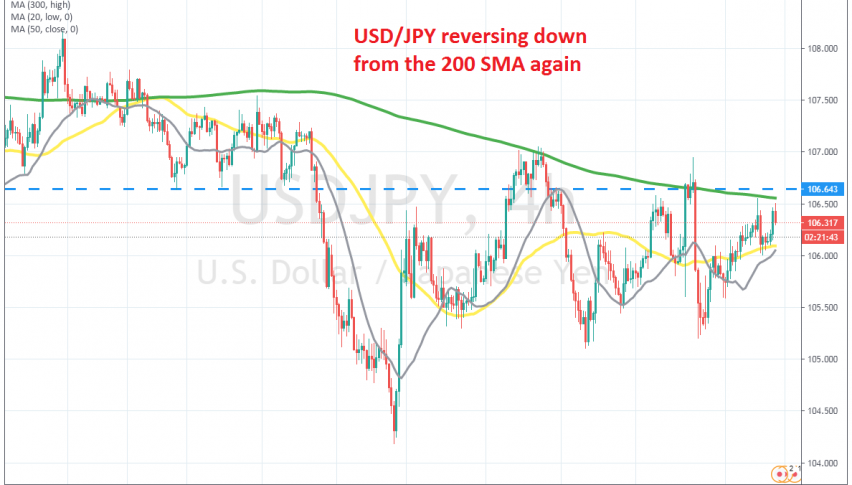 USD/JPY Fails Below the 200 SMA Again, Indicating Downside Pressure
USD/JPY has been trading on a bearish trend during the last several months, since it stopped surging in late March. We saw a decent retrace higher in the first week of June and a decent decline to 104.20 in the last week of July, but overall, the downtrend has been quite steady, as uncertainty still prevail all over the world.
The price has been trading below the 200 smooth moving average (green) on the H4 chart since early July. That moving average has been acting as resistance since the second week of August, rejecting the price several times, despite being pierced briefly.
Yesterday buyers tried the 200 SMA but failed. Although, the 50 SMA (yellow) turned into support for USD/JPY above 106 and this pair bounced higher earlier today, as safe havens lost some ground. But, the 200 SMA held again as resistance, rejecting USD/JPY again.
This comes after a number of positive data from the US, sending the USD 200 pips higher against the Euro, but the gains have stalled for USD/JPY. This indicates that the next move will probably be down for this pair, when the USD loses some momentum, which it has picked up in the last few days.