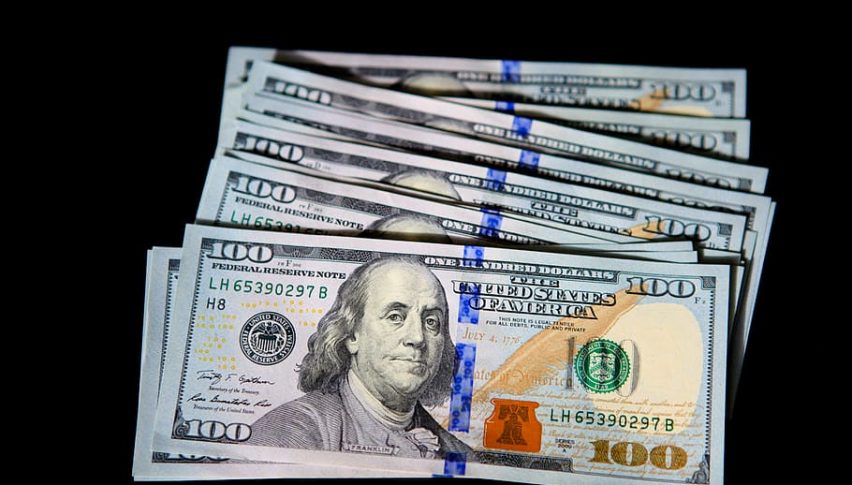 Greenback Holds Firm Vs The Majors
Early September has been good for the Greenback, at least comparatively speaking. Since the FED launched "QE Unlimited" to combat COVID-19 fallout, the USD has been on a steady decline. Upon Jerome Powell's revision of the 2% inflation mandate at the Jackson Hole Symposium, the damage intensified. Now, with the FOMC due to meet in eight days, the United States dollar is showing signs of life versus the majors.
At this point, no action is expected from the FED at next Wednesday's meeting. However, it appears that investors are gearing up for a more hawkish tone. Although QE Unlimited remains in place and inflation is now in vogue, the markets appear to be bracing for a potential shock. For the first time in months, we are seeing equities weakness paired with USD strength ― do the markets know something we don't?
Currently, pretty much everyone is in wait-and-see mode. And, don't expect this attitude to change anytime soon. With the U.S. election under 60 days out, political uncertainty will continue to drive stocks, commodities, and the Greenback.
The Greenback Holds Firm Vs The
Swissy
In a Live Market Update from Monday, I issued a sell recommendation for the USD/CHF. The trade turned out to be a breakaway winner, cashing in for 25 pips profit.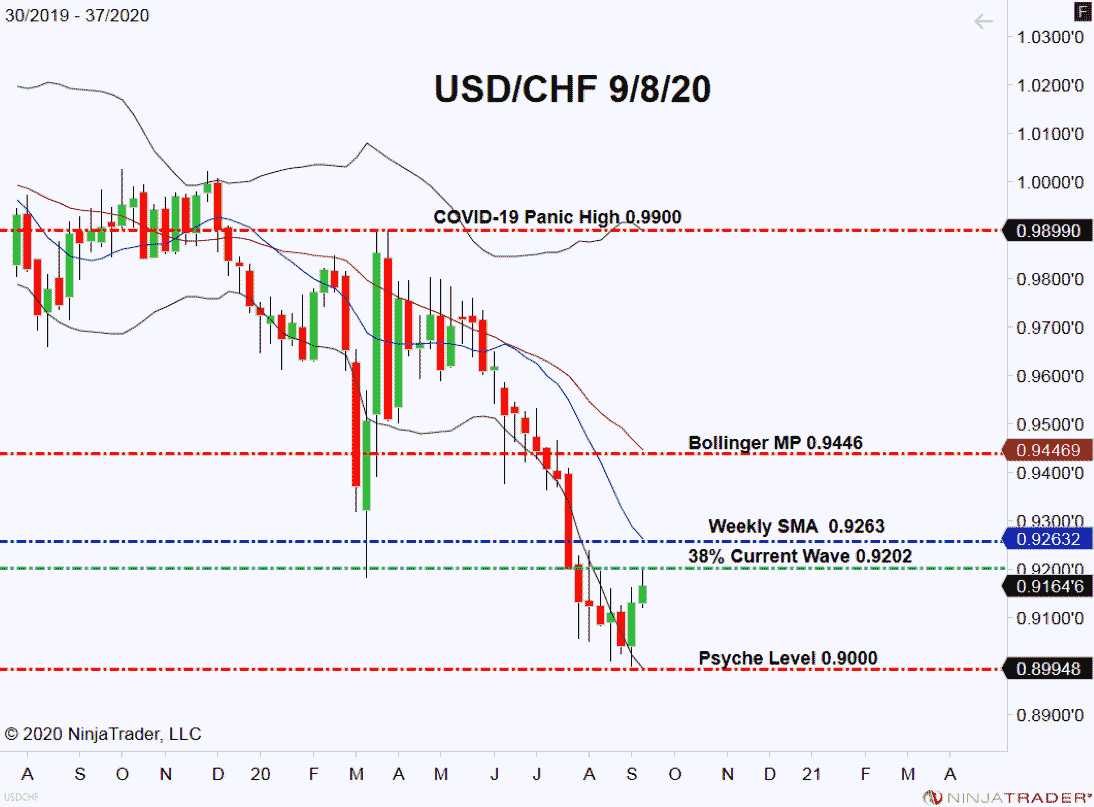 Overview: For the time being, all eyes are on the 38% Current Wave Retracement (0.9202) in the USD/CHF. As long as rates remain beneath this level, an intermediate-term bearish bias is warranted.
While the forex action has been somewhat slow today, business is sure to pick up in the coming 24 hours. China's CPI, the Bank of Canada Interest Rate Decision, and API crude oil stocks numbers are due out. As we roll through the holiday-shortened trading week, be sure to keep an eye out for volatility surrounding these releases.