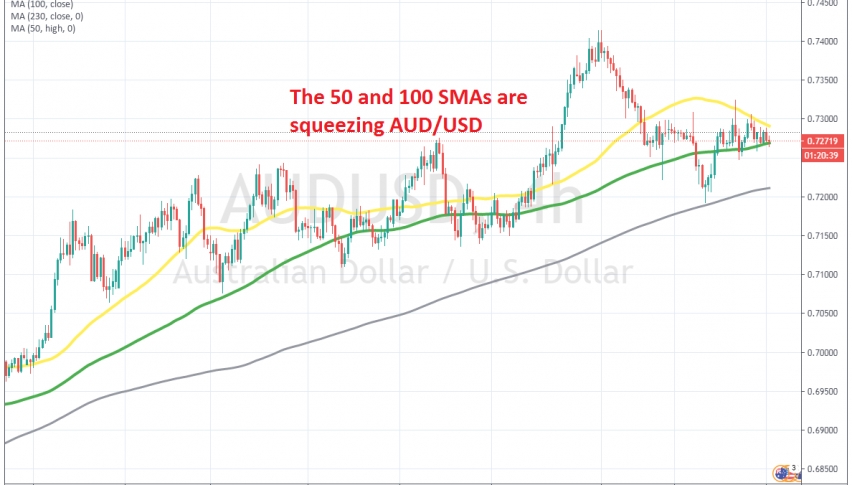 AUD/USD Trying to Decide Between 2 MAs
AUD/USD has been bullish since the middle of March. It has surged more than 19 cents during this time, climbing from 0.55 to above 0.74, as the USD turned massively bearish during this period due to the coronavirus lock-downs, as well as the protests that have been going on for a few months now.
Moving averages were doing a good job providing support during pullbacks lower for this pair, although the bullish trend came to an end on September 1 when the decline in the USD stopped. The USD crumble has stalled for now, but the Buck is not making a reversal yet, apart from a small climb in the first week.
The price retreated more than 200 pips lower, breaking below the 50 SMA (yellow) and the 100 SMA (green), but the 200 SMA (grey) held as support. The price bounced off the 20 SMA, but the 50 SMA turned into resistance at the top. The 100 SMA is acting as support on the other hand, so AUD/USD is stuck between these two MAs now. We are short on this pair since last night, but the range is getting narrower as MAs get closer, so a break is bound to happen soona nd we hope it comes to the downside.