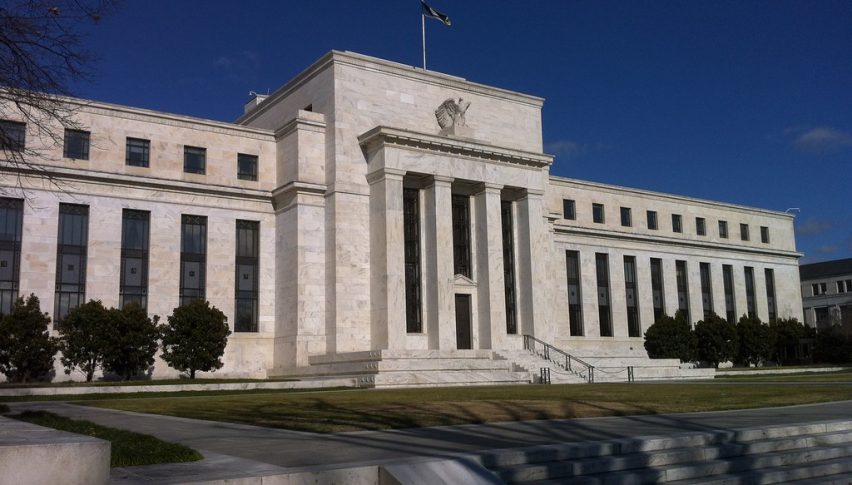 USD/CHF Enters Rotation Ahead Of The FED
With a little over 24 hours to go until Wednesday's FED Announcements, the forex is at a near standstill. Today's highlights have been a downturn in the USD/JPY and a slight rally in the USD/CAD. For most of the major pairs, including the USD/CHF, the daily range is tight amid limited participation.
All in all, it isn't rare for the currency markets to go quiet ahead of an announcement by the U.S. Federal Reserve. Right now, forex players are limiting risk just in case Jerome Powell and the FOMC decide to shake up policy. 
On the traditional economic news front, this morning has brought another ho-hum slate of events. Here's a look at a few of the metrics:
Event                                                                              Actual                Projected         Previous
Export Price Index (YoY, August)                                 -2.8%                     -5.6%                 -3.8%
Import Price Index (YoY, August)                                 -1.4%                     -1.0%                 -2.8%
NY Empire State Manufacturing Index (Sept.)            17.0                         6.0                      3.7
Redbook Index (YoY, Sept. 11)                                      -1.2%                        NA                   -0.1%
To sum up, Import/Export prices are on the way down and NYC manufacturing is headed up. The retail sector continues to flag as consumers cut expenditures going into the fall and winter months. In addition, Industrial Production (MoM, August) came in at 0.4%, lower than expected (1.0%), and under the previous release (3.5%). This collection of numbers is far from positive and certainly questions the evolving strength of the COVID-19 economic recovery.
Thus far today, the U.S. indices have outpaced safe-havens. Let's dig into the USD/CHF technicals and see where this currency pair stands.
USD/CHF Enters Rotation Near 0.9100
Since late-June, the USD/CHF has chopped sideways forming an "L" pattern on the weekly chart. Rates seem to be in no hurry to move from 0.9100. However, the bearish trend is still intact after last week's rejection of the 38% Current Wave Retracement (0.9202).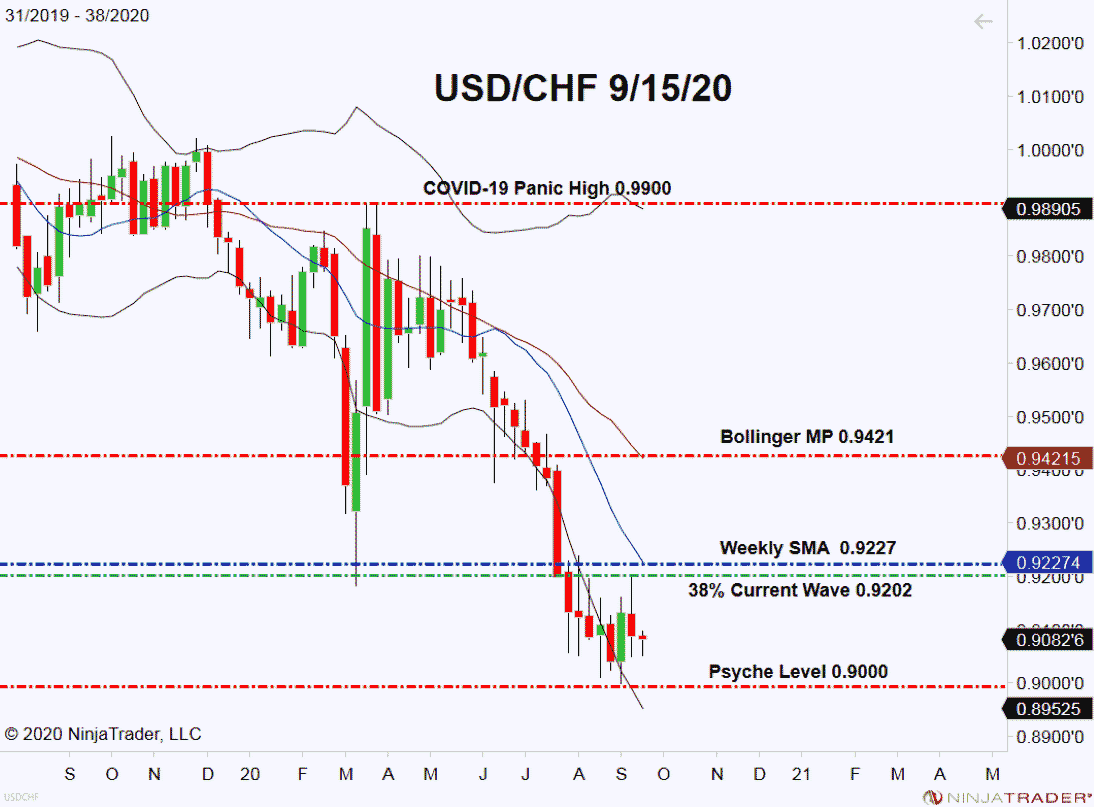 Here are two levels to keep an eye on going into tomorrow's FOMC Announcements:
Resistance(1): 38% Current Wave, 0.9202

Support(1): Psyche Level, 0.9000
Overview: Wednesday is going to be a huge session for the USD/CHF. In the event we see a major revelation from the FED, this pair may finally break out of prolonged consolidation. If so, a bullish move will develop above 0.9200 and a bearish one under 0.9000. At this point, it is wise to favor a market dump beneath 0.9000 and an extension of 2020's downtrend.