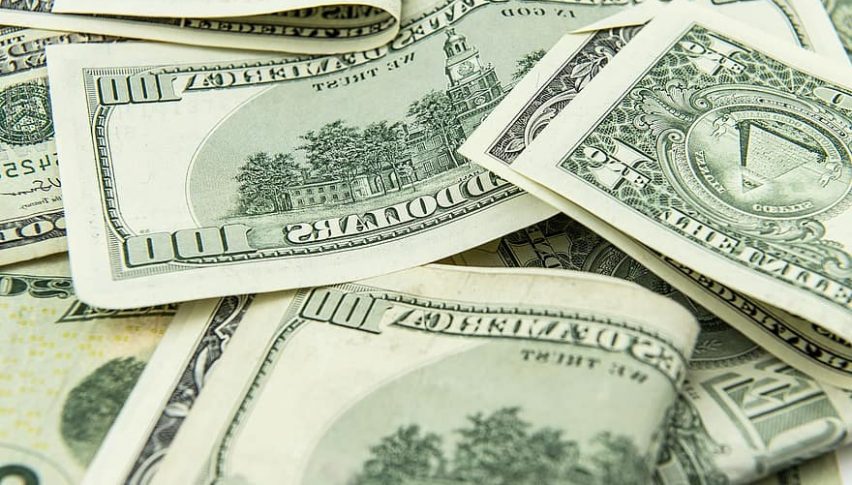 USD Continues To Rally Amid Mass Capitulation
September is ending with a bang from investors, as stocks and commodities are giving way to the Greenback. As it did last March, capitulation is becoming the primary financial theme. With the U.S. presidential election about a month out, institutional capital is heading for the USD instead of gold and equities.
During the U.S. pre-market hours, Durable Goods (August) was released to the public. The figure came in a 0.4%, beneath estimates (1.5%) and July's number (11.7%). Also, Non-defense Capital Goods Orders except Aircraft (August) came in at 1.8%. This metric performed relatively well, eclipsing projections (0.5%) and falling just short of July's figure (2.5%).
All in all, this morning's Durable Goods numbers suggest that business reinvestment is on the upswing. However, political uncertainty continues to undermine stock market performance. Perhaps Tuesday's first Biden/Trump presidential debate will shed some light on the election's potential outcome.
For today, it's all about capitulation. The Greenback is up across the majors, with the USD/CHF being one of the big movers.
Forex Traders Go Long The USD As Capitulation Takes Hold
In a Live Market Update from earlier this week, I outlined a shorting opportunity in the USD/CHF. The trade produced only a moderate 15 pip profit before being swept out as a loser. As of this writing, the USD/CHF is challenging the intermediate-term downtrend.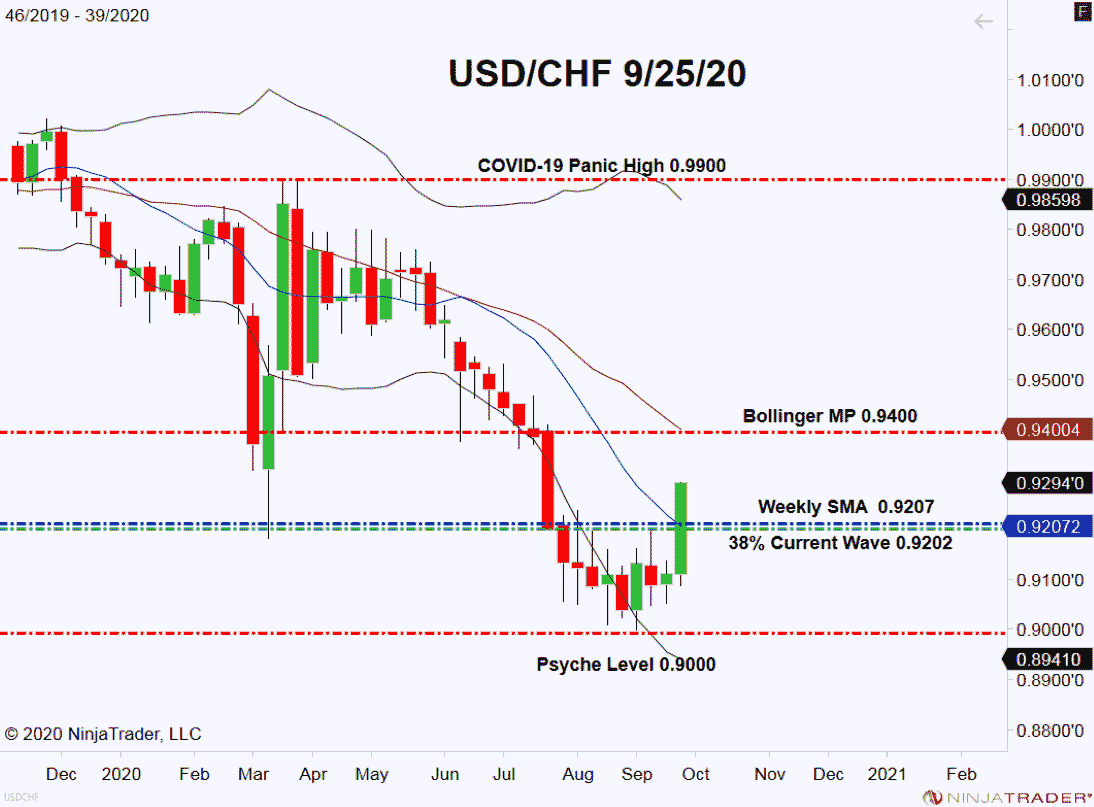 Going into next week's trade, there are two levels worth watching in the USD/CHF:
Resistance(1): Bollinger MP, 0.9400

Support(1): Weekly SMA, 0.9207
Overview: Right now, it's tough to bet against the USD due to investor capitulation. However, given the current fundamentals, the Greenback's recent uptrend is destined to end. If we see a strong weekly close for the USD/CHF, a position shorting opportunity will come to pass next week. As always, stay tuned for details on how to get in on the action!