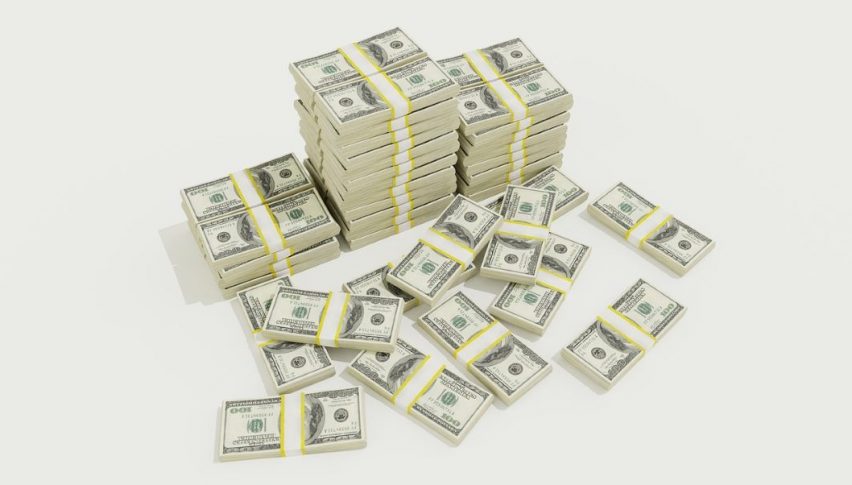 USD Index Retraces From Last Week's Rally
It's been a rough two sessions to open the week for the USD Index. Rates of the December futures contract have fallen beneath 94.000 and are challenging last week's uptrend. As we head towards October's trade, it looks like September's rally in the Greenback may turn out to be merely a bump in the bearish road.
Throughout today's session, a host of FOMC members have spoken publicly. Here are a few of the highlights:
Robert Kaplan

: On a full COVID-19 economic recovery: "My best judgment is that it will take at least until late-2022 or sometime in 2023."

John Williams

: On the credit markets: "If these critical markets break down, credit stops flowing, and people can't finance the purchase of a car or home, business can't invest and the economy suffers. This is an opportunity to think hard about what changes will help fortify the financial system against future shocks."
All in all, it was more of the same from the FED. Accommodative policy and extensive quantitative easing will be the path forward for quite some time. These mechanisms will ensure that credit markets remain liquid and consumption robust. However, Kaplan and Williams' sentiments haven't helped the USD Index any as rates have retraced beneath the 94.000 handle.
December USD Index Futures Stretch Losing Streak To Two
The past two sessions have been no picnic for December USD Index futures. Following a vicinity test of 95.000, sellers have dominated the action.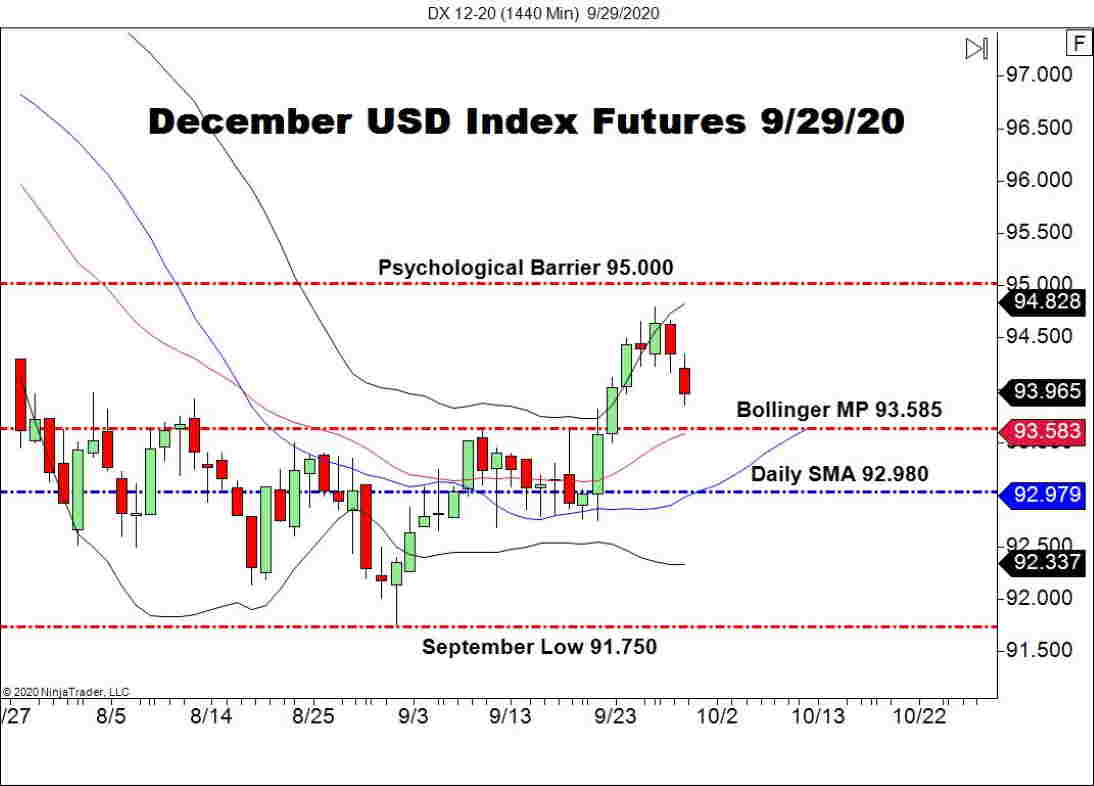 Overview: As of this writing, an intermediate-term bullish bias remains warranted for the December USD Index. However, if rates break through the Bollinger MP at 93.585, then a rotational pattern in the area of 92.250 is likely to set up for the near future.