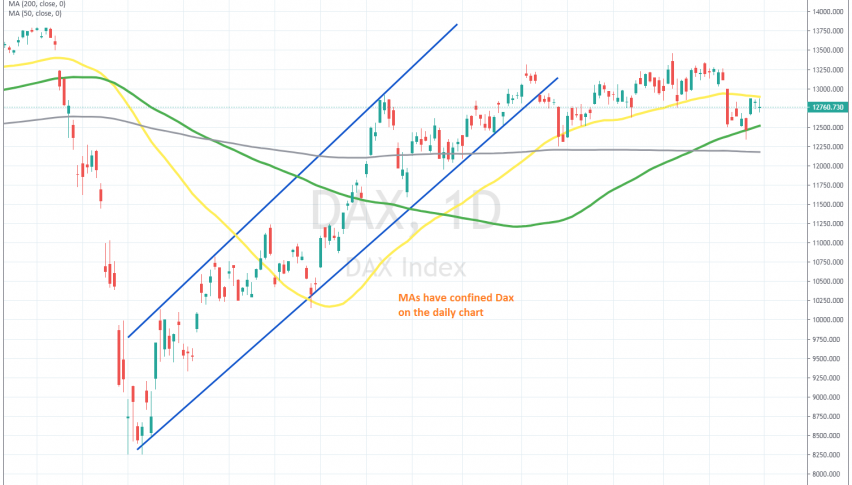 The Dax Is Stuck Between 2 MAs Now, After the 50 Daily SMA Has Been Broken
The stock market has been on a strong bullish trend since the middle of March, when the crash from the coronavirus breakout in Europe ended. But, it couldn't quite make up for the COVID-19 losses. The trend was quite strong, but it has slowed down considerably since June, showing that buyers were getting weaker.
During the uptrend, the 50 SMA (yellow) suppoted the price in the DAX on the daily chart, holding on pullbacks lower and pushing it higher. But, the 50 SMA was broken last week, as the sentiment turned negative and the USD gained some momentum after declining for months.
That was a strong sign that the bullish trend might have come to an end. The Dax lost more than 1,000 points from top to bottom in September, but the 100 SMA (green) held as support, despite being pierced briefly. The price bounced off the 100 SMA but the 50 SMA turned into support. So, the Dax remains stuck between these 2 MAs, and the direction it is likely to take is uncertain. But, as soon as one of the MAs breaks, it will tell us wich way it is going to go.
Stock markets have been retracing higher, but the main trend is still bearish and the bullish momentum seems exhausted, so we're looking to
5 months ago