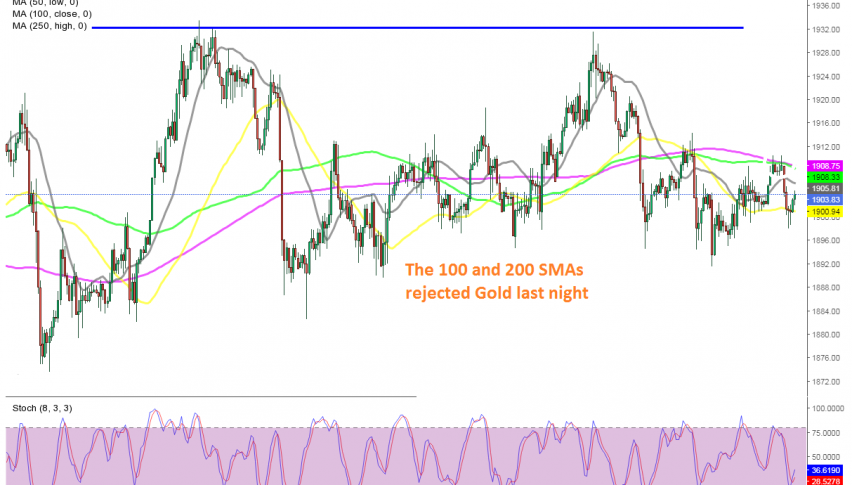 Booking Profit in Gold, After Selling at MAs
The bullish momentum in gold is over, it seems. Gold was really bullish this year, until the first week of August, when the bullish trend ended above $ 2,000. Since then, gold has been making lower highs on the daily chart, which shows that buyers are  continuing to lose ground.
However, gold has been quite uncertain this month, bouncing up and down within in a range. We haven't had many trades in gold during this time, but I took a short position last night, as gold was failing to break above the moving averages on this time-frame chart.
Buyers pushed above the 100 SMA (green) and the 200 SMA (purple) briefly, but they were unable to hold gold up, and the price pulled back down pretty quickly. This was a signal that buyers were giving up, so I opened a sell forex signal below these moving averages, with a 100 pip target, which was reached overnight. Now gold is reversing back up again, and I am following the price action to see if we can open another sell signal up there. In any case, you can find out whether we take this trade in our forex signals section.