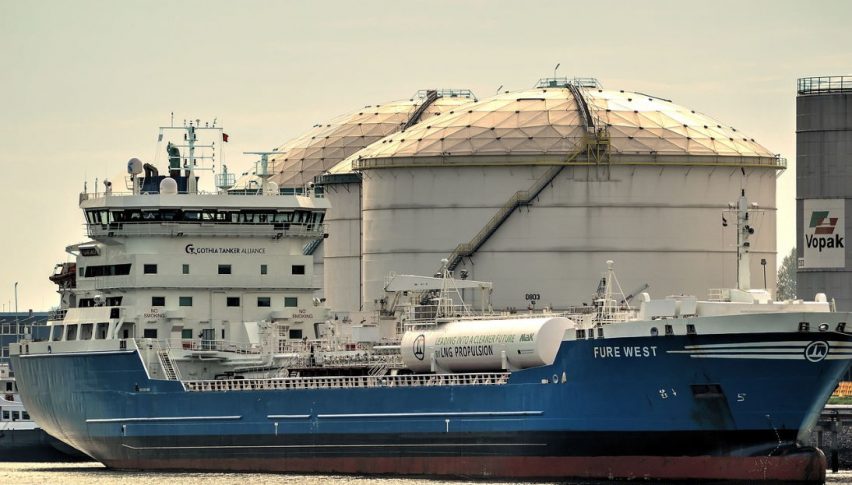 EIA Reports Bounce In U.S. Crude Oil Supplies
This morning, the U.S. Energy Information Administration (EIA) has reported a significant build in supplies. Finally, it appears that fall seasonality is kicking in. Oil stocks are up, WTI prices are back beneath $40.00, and are in a position to move lower. If global demand falls dramatically in the wake of more COVID-19 shutdowns, energy bulls may be in for a difficult close to 2020.
API, EIA Report Significant Supply Builds
Tuesday afternoon and Wednesday morning are always interesting times for the oil markets. This week was no different as the API and EIA released the weekly supply numbers. Here's a quick look at the data:
Event                                                Actual                 Projected        Previous
API Crude Oil Stocks                      4.550M                      NA               0.584M     
EIA Crude Oil Stocks                       4.320M                  1.230M           -1.001M
For the first time in fall 2020, crude oil stocks are on a steep uptick. And, December WTI crude prices are reflecting the action. The market is in a steep intraday downtrend, losing more than $2.30 per barrel. For the time being, it looks like a hard test of $35.00 may come to pass relatively soon.
An Early December 2020/January 2021 Rollover?
One of the interesting things about today's crude oil trade is the volume dilution. While December 2020 WTI is still the front-month contract, the December/January volume split is hanging out around 3/1. At this point, it looks like some institutional traders are already shifting their attention to 2021.
Today's EIA report complements the traditional seasonality of crude oil. Be on the lookout for growing supplies to become the norm over the next few months. When coupled with fresh questions over the spread of COVID-19, bearish WTI may become the rule throughout Q1 2021.