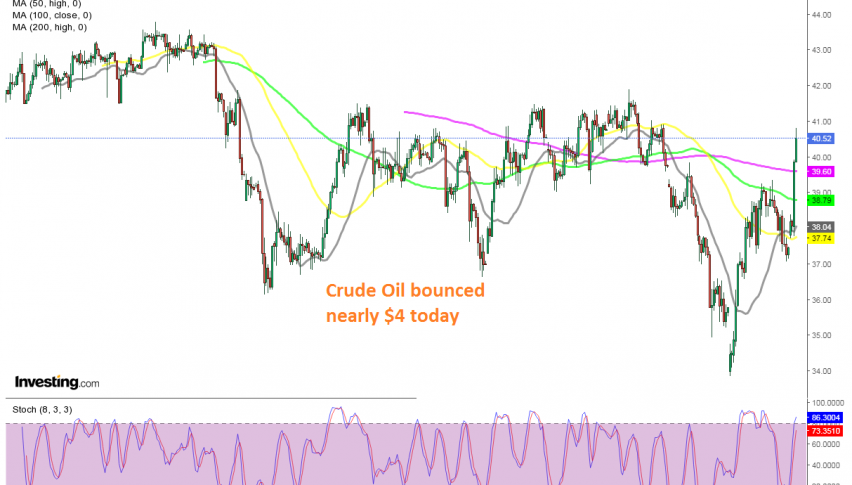 Crude Oil Jumps to $ 40, after Saudi Comments
Crude oil was trading sideways from the middle of September until the end of October, when it started to tumble lower, as the US elections were approaching and the risk sentiment turned negative, due to the uncertainty, sending crude oil lower, to $ 33.50. But oil reversed higher last Monday, as the USD dropped again, and it has been bullish since then.
But the 100 SMA turned into resistance late last week, rejecting the price initially, but today's comments from Saudi Arabia sent it surging higher again, and US WTI Crude has just climbed above $ 40.
Saudi Arabia Energy Minister Speaking
Oil market still stable despite Libyan return, new lockdowns
OPEC+ output deal could be extended if need be
We can tweak OPEC+ deal if there is consensus
New lockdowns won't impact demand to the same extent as in April
We have choices, remain flexible
I reckon they can be pleased that the slump in the dollar in the past week has helped to take some of the focus away from the shortcomings on the oil market of late. Oil is up by nearly 10% on the day, climbing close to $ 41. So, Oil has turned massively bullish now, and we will try to buy pullbacks lower, probably at the 100 SMA, which was acting as support before.