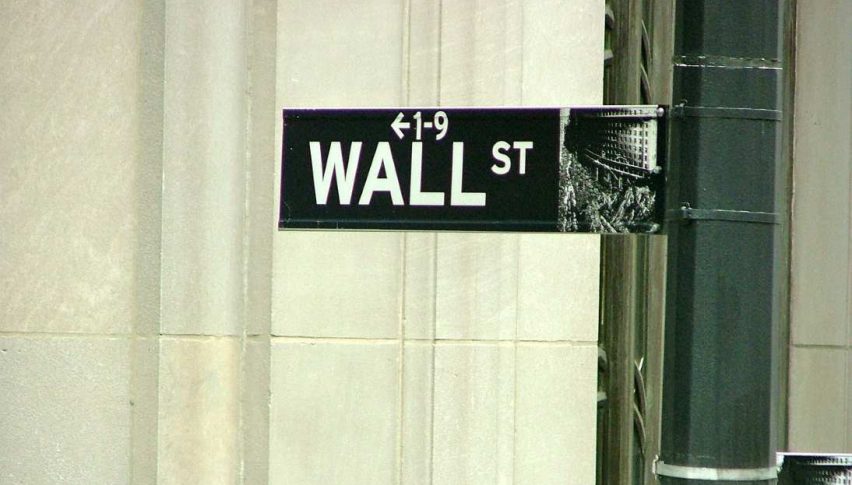 U.S. Stocks Quiet After Monday's GAP Up
U.S. stocks are in a holding pattern following Monday's vaccine-driven rally. With a few hours left to go in the session, the DJIA DOW (+145), S&P 500 SPX (-10), and NASDAQ (-145) are hovering near flat. Currently, the action has settled down as the markets attempt to digest Election 2020 and a possible COVID-19 vaccine.
This morning, several peripheral economic items were released to the public. Subsequently, none had a profound impact on the trade of U.S. stocks. Here's a look at the highlights:
Event                                                                      Actual               Projected         Previous
NFIB Business Optimism Index (Oct.)                 104.0                   102.2                 104.0
Redbook Index (MoM, Nov 6)                              -1.2%                       NA                   1.2%
JOLTS Job Openings (Sept.)                                 6.436M                  6.500M             6.352M
Perhaps the most important item from this group is the uptick in the Redbook Index and JOLTS Job Openings. Both are positive signs that the COVID-19 recovery continues to progress.
U.S. stocks remain in bullish territory, up substantially month-over-month. For the S&P 500, values are near all-time highs and sentiment is positive.
The Uptrend In U.S. Stocks Is Alive And Well
The chart below gives us a look at the steep uptrend in December E-mini S&P 500 futures. Today, this market filled in the small opening week GAP up. Also, prices remain above the 38% retracement (3498.75), which indicates the daily uptrend is valid.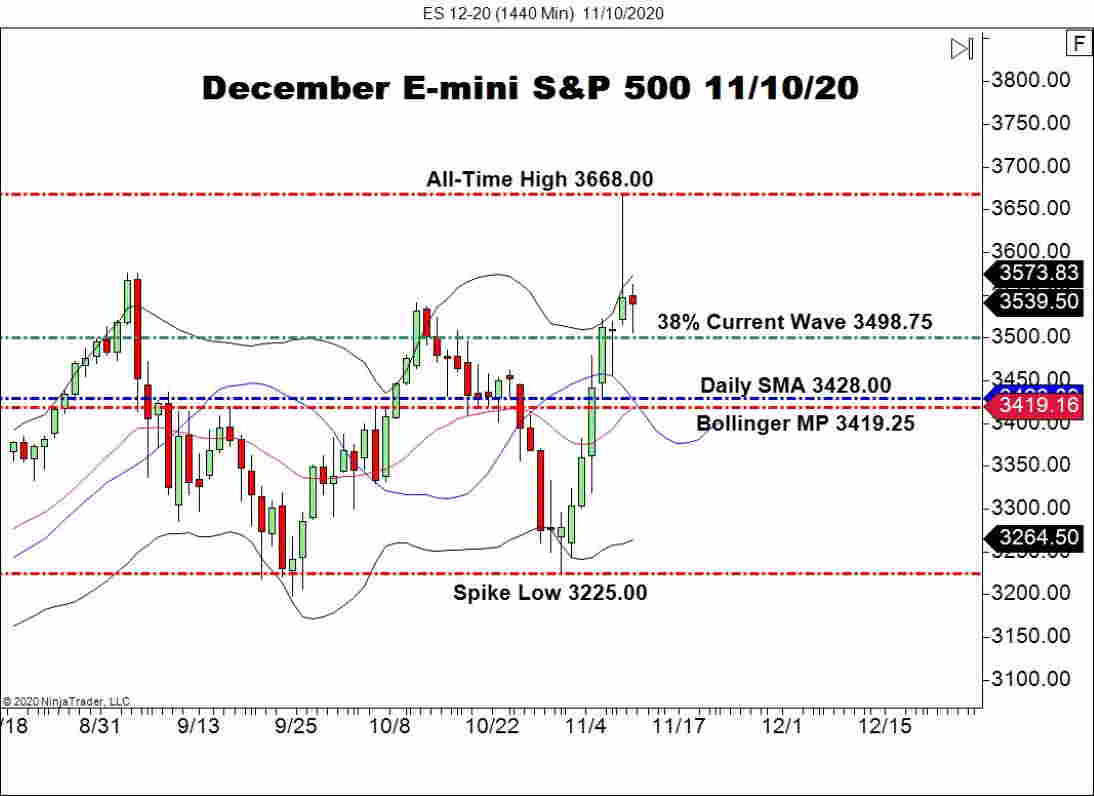 Overview: As we move into the Northern Hemisphere's winter months, the second-wave of COVID-19 is poised to be a primary market driver. In the U.S., president-elect Joe Biden has formed a COVID-19 task force and announced specific mandates. The task force is actively promoting a national mask requirement and considering future lockdowns. Should additional lockdowns be imposed, this year's March to November market rally in U.S. stocks may fade. 
As it has for most of 2020, the coronavirus pandemic continues to drive unprecedented market uncertainty. Moving forward, any news over vaccines or lockdowns is going to be a vital aspect of day-to-day business.