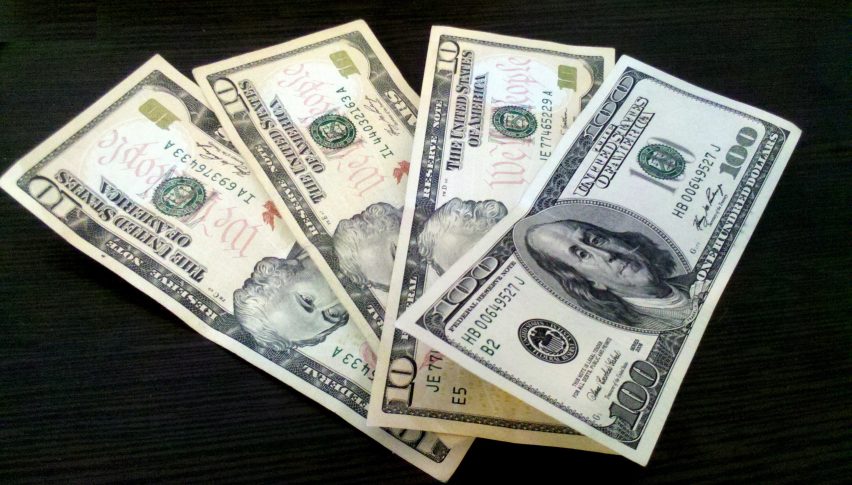 USD Holds Firm Versus The Forex Majors
It has been an active week on the forex, featuring rare strength by the USD. Gains against the Swiss franc, Japanese yen, and euro have been the key moves in valuations. The rallies come as a bit of a surprise following last Thursday's dovish tone put forth by the U.S. Federal Reserve (Fed).
As a general rule, markets hate uncertainty. Over the past week, uncertainty has been at an all-time high following the 2020 U.S. Election. So, when will Election 2020 be firmly in the rear-view mirror? As of now, here's where things stand:
Democratic candidate Joe Biden has been declared by the Associated Press (AP) as the new president-elect.

The Trump campaign has filed an array of fraud-related lawsuits, specifically in Pennsylvania, Nevada, Arizona, Georgia, and Michigan.

Last night,

U.S. Attorney General William Barr

instructed the Department of Justice (DoJ) to begin investigations of "voting irregularities."

At press time, vote counts continue in many states. The battlegrounds of Georgia, Arizona, Pennsylvania, and Nevada are still tallying ballots.
For all intents and purposes, the forex, commodity, and stock markets have already priced-in a Biden victory. However, it's important to remember that the vote count won't become official for several weeks. If 2020 has taught us anything, it's that anything is possible.
An Active Post-Election Week On The Forex
In several Live Market Updates from October, I issued buy recommendations for the USD/CHF from 0.9000. If you missed them, here's one that produced 70 pips profit. This level proved valid support, with rates bouncing 175 pips in the past few sessions.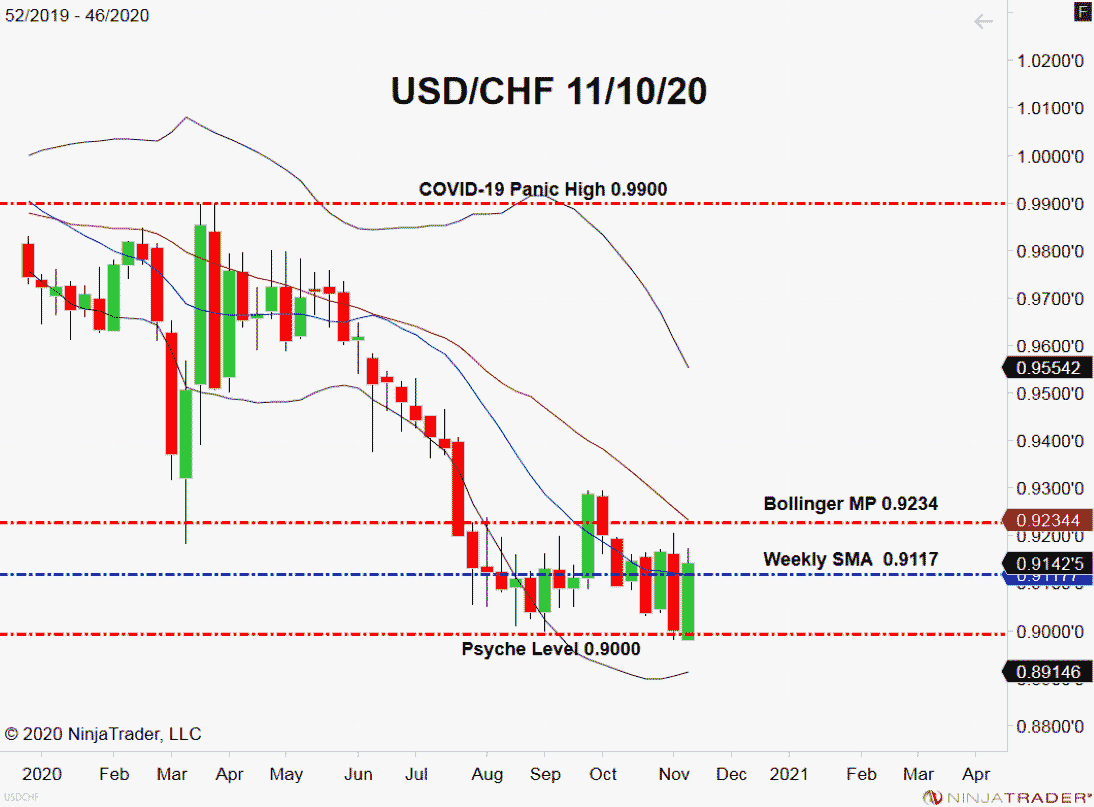 Overview: As you can see from the USD/CHF weekly chart above, the last four weeks have been a see-saw affair. Rates have traded vigorously between 0.9000 and 0.9200 in a sideways fashion. Now, this forex major is testing the topside of the range. If we see a directional move above 0.9200 in the coming sessions, the Swissy may finally begin cutting into some of 2020's losses.