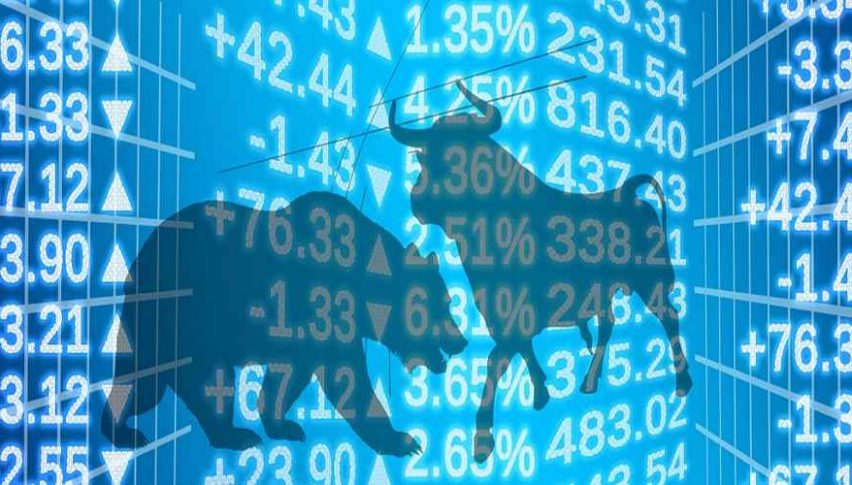 December E-mini NASDAQ Futures Firm Above 12,000
Posted Wednesday, November 18, 2020 by
Shain Vernier
• 2 min read
U.S. stocks are trading flat following Monday's big COVID-19 vaccine announcement from Moderna. With only a few hours to go in the trading day, the DJIA DOW (-55), S&P 500 SPX (-8), and NASDAQ (-15) are hovering near scratch. For the time being, equities players are taking a break ahead of next week's Thanksgiving holiday.
Today has brought a few bits of economic data. Aside from this morning's EIA oil supply figures, the construction industry also weighed in. Housing Starts (MoM, Oct.) came in at 1.530 million, well above projections (1.460 million) and September's number (1.459 million). However, Building Permits (MoM, Oct.) disappointed expectations and remained unchanged at 1.545 million. At this point, record-low mortgage rates continue to drive home buyers to the real estate market.
On the political front, much of the uncertainty regarding the U.S. election of 2020 has resided. Although there have been many lawsuits filed by the Trump administration, very little has changed in regards to Joe Biden's apparent lead. At this hour, the state of Georgia is completing its recount and preparing to certify results. A loss in Georgia would be extremely detrimental to Trump's chances of retaining the White House. 
For the NASDAQ, it looks like political uncertainty is a thing of the past. Prices are near all-time highs and holding in bullish territory.
December E-mini NASDAQ Futures
The 12,000 handle for December E-mini NASDAQ futures is turning out to be a key technical area. Prices have consolidated near this level for the past several sessions amid heavy two-way action.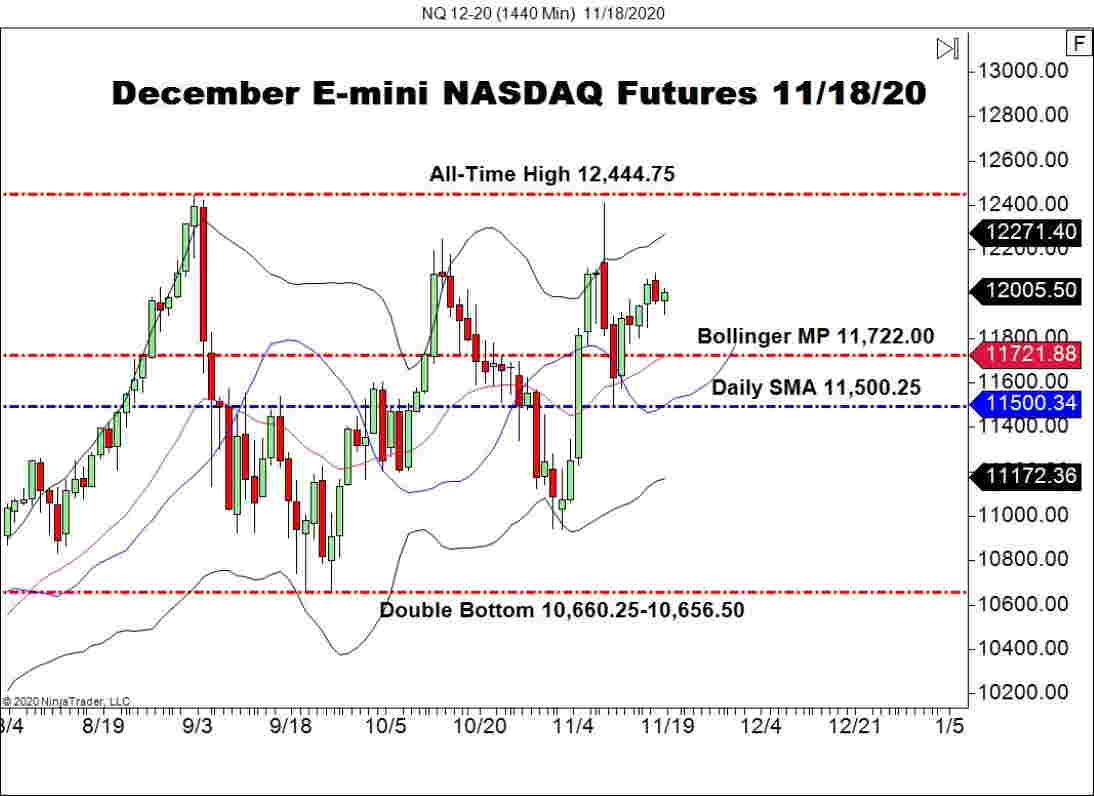 Overview: The remainder of the week is quiet on the U.S. economic calendar. This may bode well for equities bulls as there isn't much to derail sentiment toward risk assets. For the time being, a bullish bias is warranted toward the NASDAQ and other U.S. equities indices.